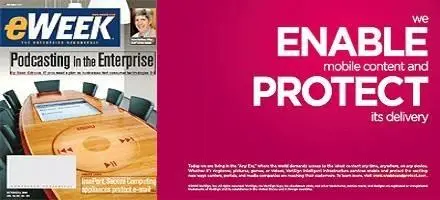 eWEEK Magazine October 2 2006
October 2 2006 | PDF Format | 70 Pages | 4.8 MB
eWEEK "Building the business Enterprise", News, analysis & real world reviews which guide IT decision makers towards making the best choices for building their ebusiness infrastructure. It's the only place where news, analysis & reviews come together to make them experts in strategic system development. We're first with news, analysis & product testing at an Enterprise Level.
Download:
eWEEK Magazine October 2 2006