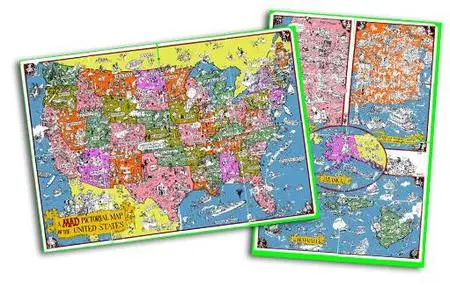 [MAD Magazine] A MAD Pictorial Map of the United States [1981]
3MB
Front of map: 125in x 87in @ 72dpi (8904 x 6212 px) PNG
Back of map : 127in x 49in @ 72dpi (9040 x 6340 px) PNG
http://rapidshare.de/files/32805581/_MAD_Magazine__Map_USA__1981_.rar
Well… there you have it - I've finally posted all of my MAD collection!!
I hope you guys really enjoyed it - thanks again to all who helped filling the missing gaps and also thanks to those who sent me links to get the audio!
so until I find something else to post… à la prochaine mes amis!
previous posts:
MAD Magazine Collection