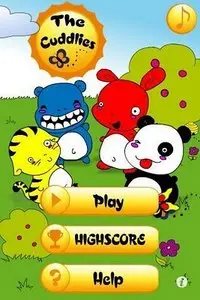 The Cuddlies v1.0 | Game | iPhone | 6.6MB
"The Cuddlies" is a Simon-Says-Game to train your memory.
Watch the Cuddlies carefully and memorize in which sequence they are moving. And take care: It is possible that not only one or two or three, but all four of them are moving simultaneously!
When "GO" appears, it is your turn to press the characters in the right sequence. This may sound easy, but this game is multitasking and you will not only train your brain, but also your dexter
Download
http://rapidshare.com/files/324313732/The_Cuddlies_1.0-kidmoneys.rar