Studio 10.7 Release Update - Light Download –
for all Studio version 10.6 users ONLY
Pinnacle recommends installing the 10.7.0 Update for all previous Studio 10 and Studio 10 Plus versions.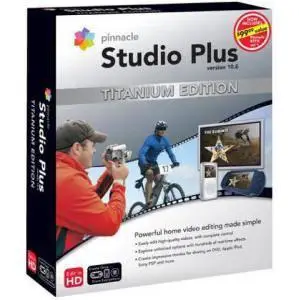 Note: This update can not be used over a beta version. If you have a beta version, we recommend that you reinstall Studio from your original discs and then apply the update. If you are already editing a project with a previous version of Studio 10, we recommend that you first finish your project before installing the Studio 10.7.0 Update.
The Studio 10.7 Update contains many enhancements to DVD menu authoring and output within Studio. Some of these enhancements include, but are not limited to:
* HD DVD Authoring Pack – burn HD DVD-format on standard DVD media discs using standard DVD burners. Play in new HD DVD players (purchase required to activate this feature)
* Improved render performance
* Improved output quality over multiple formats
* Enhanced HDV scene detection at capture
* New 16:9 thumbnail frames for DVD menus
This is to compliment this post:
ht...um_edition_106_dvd.html
The file is here:
No mirrors, please.
ht...t;10.7light update.html