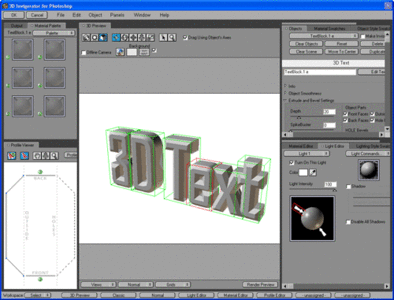 3D Invigorator 4.9.0
Win App | 7.7 MB

3D Invigorator is legendary within the video and film industry for its high quality images and its time saving workflow features. Now this popular 3D design tool is available for use in Adobe Photoshop.
3D Invigorator allows you to create complex 3D objects using Adobe Illustrator files and fonts. You can eaesily model 3D objects based on the vector files, adding depth, bevels, and other 3D features. The drag and drop materials makes it simple to apply reflective, transparent, or bump mapped textures to your objects. You can combine textures, adjust the position of the textures, and add multiple lights to give every 3D object a different look.
Download