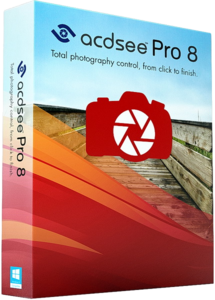 ACDSee Pro 8.1 Build 270 Final | 162.3 Mb
Russian/English
ACDSee Pro 8 has everything you need to manage, perfect, and present your images. Carry out digital asset management and all the essential tasks of your photography workflow in one complete, amazingly fast solution. Achieve stunning results, stay organized, save time. ACDSee Pro 8 delivers total photography control.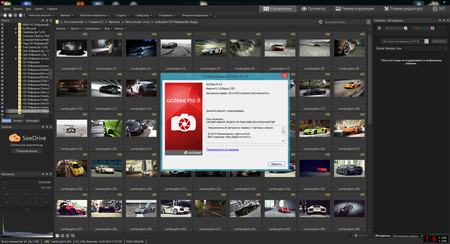 ACDSee Pro - профессиональная программа для работы с цифровыми фотографиями, которая обладает расширенным набором функций, рассчитанных на профессиональных фотографов.
Поддерживает более 100 форматов графических файлов, позволяет работать с RAW-изображениями, автоматически сортировать фотографии по параметрам, полученным из цифровых фотокамер, содержит эффективный визуальный метод добавления к изображениям метатегов и быструю пакетную обработку большого количества картинок, в том числе и в RAW формате. Кроме того, здесь присутствуют инструменты для независимого регулирования цветовых каналов, исправления артефактов фотографий, появляющихся из-за погрешностей оптики, добавления "водяных знаков", работы с IPTC-метаданными, имеется возможность архивирования графических коллекций в ZIP-файлы, запись на CD или DVD и многое другое.
Файл :
Год:
2014
Разработчик:
ACD Systems International Inc.
Сайт :
http://www.acdsee.com/
Тип лицензии:
присутствует
Язык программы:
Eng/Rus
ОС:
Windows XP, Vista, 7, 8 (32 and 64-bit)
Размер:
162.3 Mb