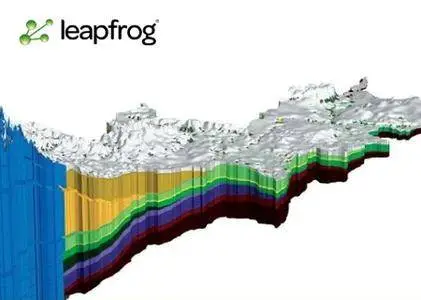 ARANZ Geo Leapfrog Hydro 2.6.0 | 310.6 mb
ARANZ Geo Limited, developer of 3D geological modelling software Leapfrog, has released Leapfrog Hydro 2.6.0, is a 3D modelling tool that builds lithology models from even small amounts of data. Its powerful implicit modelling engine builds models directly from boreholes, points and surfaces.
Leapfrog Hydro interoperates with MODFLOW and FEFLOW, making it easy to use lithology models as the basis for flow models. Leapfrog Hydro helps you to get the geology right; Everything else flows from that.
About ARANZ Geo Limited
ARANZ Geo Limited designs and develops 3D geological modeling software solutions for mining, energy, environmental, geothermal, and hydrogeological industries. The company offers Leapfrog Geo, an implicit geological modeling solution for the mining industry; Leapfrog Hydro for use in various stages of hydrogeological projects from water resource evaluation to modeling for contaminated site investigations and risk assessment; Leapfrog Geothermal for use in every stage of a project from initial proof-of-concept to reservoir management; and Leapfrog Mining, a toolbox approach to 3D geological modeling for Leapfrog experts who want the control of specific applications, such as vein modeling and structural folding. Its suite of products enables geologists to generate geological models in a real 3D environment through the use of implicit modeling.
Product:
ARANZ Geo Leapfrog Hydro
Version:
2.6.0
Supported Architectures:
x64
Website Home Page :
www.leapfrog3d.com
Language:
english
System Requirements:
PC
Supported Operating Systems:
Windows 7even / 8.x / 10
Size:
310.6 mb
Please visit my blog
Added by 3% of the overall size of the archive of information for the restoration

No mirrors please