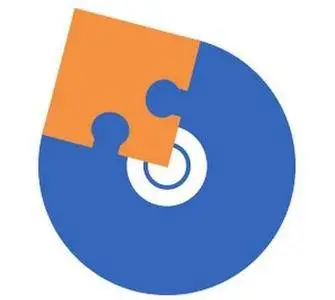 Advanced Installer Architect 15.6 + Portable | 125/111 Mb
Your solution for application packaging and deployment. Powerful and easy-to-use. Advanced Installer is a Windows installer authoring tool for installing, updating, and configuring your products safely, securely, and reliably.
Top 10 Features:
Dialog Editor
Visually customise existing installer dialogs or create new ones from scratch. Save dialog templates and reuse dialogs between projects.
Build Patches for your applications
Save bandwidth updating your product with patches. Point-and-click creation with included Wizard. Pre- and post-build checks ensure correctness.
Multilingual and Localized installers
Over 30 translations for localizing your installers. Easily modify, add to existing translations or create your own from scratch.
App-VApplication
Full support for Microsoft's Application Virtualization technology. Effortlessly build App-V packages for your software, enjoying all virtualization benefits.
Repackage existing applications
Painlessly capture, customize and repackage existing installations into MSI packages. Upgrade legacy setups to Windows Installer technology.
Extensive IIS support
Configure and deploy Web Sites, Virtual Directories and Web Applications, Application Pools, User Accounts. List available web sites and virtual directories.
Import into MSI
Leverage existing installers and projects. Import from Visual Studio,InstallShield LE, WiX, Eclipse, Inno Setup, NSIS and regular MSI/MSM packages.
Update XML files
Insert, replace or remove elements and attributes in XML files. Trivially patch XML configuration files, painlessly register in frameworks.
More Features:
MSI Authoring - Simple, Secure, Solid
Advanced Installer simplifies how you package and update your software on Windows. Conquer the complexity and harness the power of Windows Installer through our simple GUI.
Visual Studio
Create your setup package directly from Visual Studio, using the official extension from Advanced Installer. Import your solution artifacts with just a few clicks.
Continuous Integration
Officially supported extensions for Team Foundation Server, Jenkins, TeamCity and Bamboo. Use our command-line interface to create your custom pipeline.
Team Collaboration
Build merge modules to share your work with the team and document everything you want from the installer using the built-in project notes support from our GUI.
Simplified Development and Maintenance
The standard XML format designed for Advanced Installer projects give you simple code diffs. Easily spot accidental changes before breaking your build.
Secure Application Deployment
SHA256 digital signing for all your setup packages and integrity checks on update downloads. We protect your users and your reputation by applying the latest security standards.
Complete Application Lifetime Management
Deploy seamless application updates using the built-in updater from Advanced Installer. Configurable within minutes, all from our simple and powerful GUI.
Extensibility at Full Power
Create the best UX for your end users. Customize and extend the built-in functionality provided by Advanced Installer with your code, written in C#, C++, PowerShell, VBScript or by using our predefined custom actions.
Beautiful and Easily Customizable GUI
Create a unique and perfect UI for your installers using our WYSIWYG editor.
Target International Markets
Localize your installers to create the best user experience, no matter what language your users speak.
Cloud and Desktop
Package and deploy both desktop applications as well as web apps. Publish them to Azure Websites, Microsoft Windows Store or on your own website.
Requirements: Advanced Installer requires Windows 7, 8 or 10.
Homepage
-
https://www.advancedinstaller.com