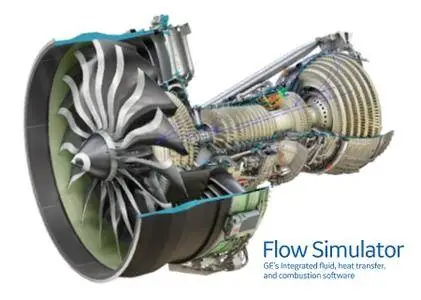 Altair Flow Simulator V18R1 | 247.2 mb
Altair is pleased to add GE's Flow Simulator software to the Altair Partner Alliance (APA) and to announce the availability of version V18R1. Flow Simulator is an integrated flow, heat transfer, and combustion design software that enables mixed fidelity simulations to optimize machine and systems design.
This fluid system design tool provides interdisciplinary modeling and optimization capabilities within a single platform for machine design with respect to fluid dynamics, thermal, and combustion within a 3D design environment. This tool allows users to import actual hardware and utilization of 3D CAD point-cloud to automatically create the computational model overlaid on the machine hardware. An extended library of preconfigured elements and components is available to simulate a wide-range of physical phenomena including; compressible and incompressible fluid flow; buoyancy-driven flow; rotating cavity system flow; conduction, convection and radiation heat transfer; and combustion equilibrium-chemistry and species transport.
Flow Simulator can be used in many industries including aerospace, power generation, oil & gas power conversion, transportation, additive manufacturing, automotive, and others. The capabilities of GE's Flow Simulator cover a wide range of applications within these industries including; turbomachinery rotating cavity systems, secondary flow and engine sealing, combustor cooling, fuel and lube systems, and power plan piping networks.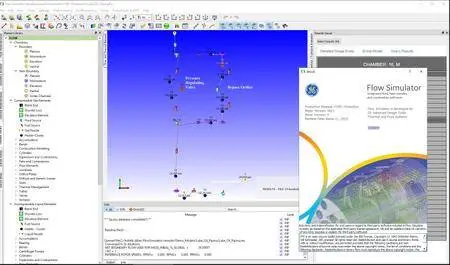 About GE.
GE drives the world forward by tackling its biggest challenges: Energy, health, transportation—the essentials of modern life. By combining world-class engineering with software and analytics, GE helps the world work more efficiently, reliably, and safely. For more than 125 years, GE has invented the future of industry, and today it leads new paradigms in additive manufacturing, materials science, and data analytics. GE people are global, diverse and dedicated, operating with the highest integrity and passion to fulfill GE's mission and deliver for our customers.
About Altair.
Altair transforms design and decision making by applying simulation, machine learning and optimization throughout product lifecycles. Our broad portfolio of simulation technology and patented units-based software licensing model enable Simulation-Driven Innovation™ for our customers. With more than 2,000 employees, Altair is headquartered in Troy, Michigan, USA and operates 71 offices throughout 24 countries. Altair serves more than 5,000 customers across broad industry segments.
Product:
Altair Flow Simulator
Version:
V18R1
Supported Architectures:
x64
Website Home Page :
www.altair.com
Language:
english
System Requirements:
PC
Supported Operating Systems:
Windows 7even or newer
Size:
247.2 mb
Please visit my blog
Added by 3% of the overall size of the archive of information for the restoration

No mirrors please