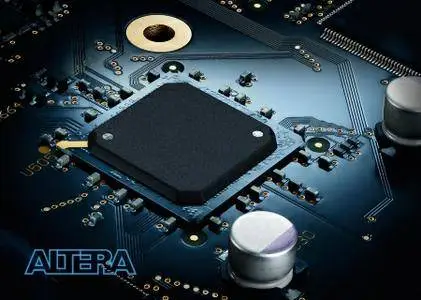 Altera Quartus Prime 15.1 Update2 | 9.6 Gb
Signaling a new era in design productivity for a new generation of programmable logic devices, Altera Corporation has released 15.1.2.193 version of Quartus Prime Design software. Altera's new software environment builds upon the company's proven, user-friendly Quartus II software and incorporates the new productivity-centric Spectra-Q engine. The new Quartus Prime design software is optimized to enhance the FPGA and SoC FPGA design process by reducing design iterations, delivering the industry's fastest compile times, and accelerating silicon performance.
Quartus Prime design software users will experience the same easy-to-use front-end user interface as the previous software version; while the addition of the Spectra-Q engine on the back-end enables unprecedented compile time improvements and increased design performance with a new set of faster and more scalable algorithms. The engine also features a hierarchical database that preserves placement and routing of IP blocks to ensure stable designs, while eliminating unnecessary timing closure efforts and reducing compile times.
About Altera
Altera Corporation has been delivering industry-leading custom logic solutions to customers since inventing the world's first reprogrammable logic device in 1984. Today, more than 3,000 employees in 19 countries are providing even more ingenious custom logic solutions which include FPGAs, SoCs, CPLDs and power management products.
Altera's broad portfolio of custom-logic solutions address a wide variety of system-level challenges, including performance, power consumption, total cost of ownership, board area, time-to-market and design team productivity. Altera products are used by industry-leading corporations in many different industries, including automotive, broadcast, computer and storage, consumer, industrial, medical, military, test and measurement, wireless and wireline.
In addition to custom logic silicon and power management solutions, Altera's portfolio includes fully integrated software development tools, versatile embedded processors, optimized intellectual property (IP) cores, reference designs examples and development kits.
Name:
Altera Quartus Prime
Version:
Update2 (version 15.1.2.193)
Home:
www.altera.com
Interface:
english
OS:
Windows / Linux
Size:
9.6 Gb

visit my blog
All parts on nitroflare.com, rapidgator.com, interchanged. It is added by 5% of the overall size of the archive of information for the restoration and the volume for the restoration

No mirrors please