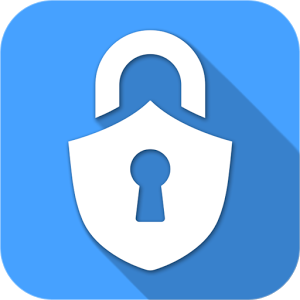 AppLock : Fingerprint & Pin v2.302 [Ad Free] | 3 MB
AppLock allows you to lock and protect your apps using Pattern , Pin , Fingerprint and fake crash.
Features
▶ AppLock
AppLock allows you to lock your apps like gallery , message apps , social apps and email apps with fingerprint , pin , pattern and fake crash.
▶ Lock Recent Apps
You can lock recent apps page so no one can see the content of recently used apps.
▶ Custom Settings
Use separate combination of locking methods with different pin or pattern for a specific apps.
▶ Fake Crash
set fake crash for lock app , so no one can know that if an app is locked.
▶ Fingerprint Support
Use fingerprint as secondary , or use only fingerprint to unlock apps.
▶ Improved Lock Engine
AppLock use two locking engines , default engine is fast and the "Improved Lock Engine" is battery efficient with more features that does not drain your battery.
▶ Turn Off AppLock
you can turn off AppLock completely , just go to app settings and turn off the app.
▶ Lock Timeout
you can to re-lock apps after some time [1-60] minuets , immediately or after screen off.
▶ Simple and Beautiful UI
Beautiful and simple UI so you can perform any task easily.
▶ Lock Screen Theme
lock screen changes color according to the app that you locked , every time when lock screen appears you will experience AppLock differently.
▶ Small Size
This app is only 3Mb and does not take a lot of storage to install.
▶ Prevent Uninstall
To protect AppLock from uninstall you can go to AppLock setting and press "Prevent Force Close/Uninstall".
FAQs
Q 2: How can I create different pin & pattern for each application?
A: Select the app that you want to lock from App list, Lock the app and then click on Custom, Then enable "Custom Settings" and then change pin, and pattern.
Q 3: How can I prevent someone from uninstalling my AppLock?
A: Go to settings and click on "Prevent Force Close/Uninstall". Then Lock your mobile Settings.
Q 4: Will AppLock works if I restart my Mobile?
A: Yes it will start working, and your locked apps will be protected.
Q 5: How can I check which apps are locked?
A: In the top right corner of AppLock From the drop-down menu select "Locked Apps".
Q 6: What does "Lock recent apps" do?
A: This option prevents someone from seeing your recent Opened Apps.
Q 7: I installed AppLock, but there is no option to lock my apps with the fingerprint?
A: It depends on your mobile if your mobile has a fingerprint scanner and Android version 6.0 (Marshmallow) then finger print app lock method will also work.
Q 8: In my Huawei device when I open AppLock it again asks to On the Option of AppLock service?
A: Because you have not added AppLock in your Protected Apps list of your Huawei Mobile.
Q 9: What is "Fake Crash"?
A: If you enable Fake Crash for some application it will show a window with a fake message of "App Crashed" after long pressing "OK" you can go to lock screen.
Q 10: How to enable Fake Crash option in AppLock?
A: In, App List lock your desired app Click on "custom" and enable custom settings, and then enable "Fake Crash."
Q 15: How to uninstall AppLock?
A: First Remove AppLock from Device Admin from mobile settings or AppLock settings and then simply uninstall it.
Why we need following Permissions ?
• Accessibility Service: "Improved Lock Engine" uses this to enable more features and stop battery drain.
• Draw Over Other Apps: AppLock uses this permission to draw lock screen on top of your locked app.
• Usage Access: AppLock uses this permission to detect if a lock app is opened.
NOTE
: Fingerprint will work on devices having Android 6.0 [Marshmallow] and fingerprint sensor Hardware
What's New
moreee bugs fixed
Requires Android:
4.0.3 and up