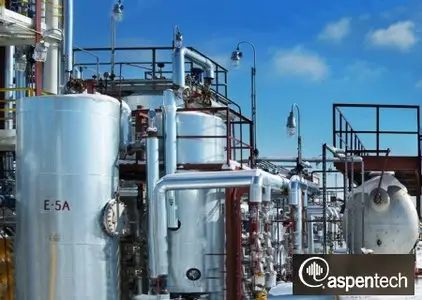 AspenTech AspenONE 7.3 DVD1 | 3.3 Gb
Drawing from AspenTech's 25 years of technology leadership and innovation, aspenONE 7.3 not only drives higher profitability, but provides customers the tools and integrated workflows to better meet their goals for operational excellence.
About Aspen Technology, Inc.
AspenTech is a leading supplier of software that optimizes process manufacturing – for energy, chemicals, pharmaceuticals, engineering and construction, and other industries that manufacture and produce products from a chemical process. With integrated aspenONE solutions, process manufacturers can implement best practices for optimizing their engineering, manufacturing and supply chain operations. As a result, AspenTech customers are better able to increase capacity, improve margins, reduce costs and become more energy efficient.
What is aspenONE
aspenONE is the market-leading application suite that enables process manufacturers to implement best practices for optimizing engineering, manufacturing, and supply chain operations. Unlike point solutions that only address specific process areas, aspenONE addresses inefficiencies end-to-end throughout the plant, resulting in significant cost savings and increased customer satisfaction.
Designed to meet the distinctive demands of each vertical industry, aspenONE integrated applications address the business processes that have the greatest impact on operational performance. aspenONE continues to deliver measurable results in these key process industries: Exploration & Production, Refining & Marketing, Chemicals (Bulk & Olefins), Polymers, Specialty Chemicals, Pharmaceuticals.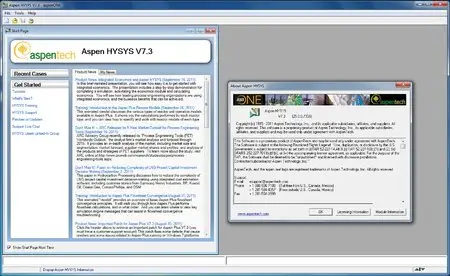 Press Release AspenONE 7.3:
http://aspentech.com/
In AspenTech AspenONE 7.3 DVD1 included:
- APED database component 7.3
- Aspen MUSE 7.3
- Aspen OnLine 7.3
- Aspen PIMS 7.3
- Aspen Plus Based Refinery Reactors 7.3
- Aspen Process Manual 7.3
- Operations Support 7.3
- Process Development 7.3
- Process Modeling (Aspen Plus) 7.3
- Process Modeling (HYSYS) 7.3
- Aspen Basic Engineering 7.3
- Aspen Properties Mobile 7.3
- Economic Evaluation 7.3.1
- Exchanger Design and Rating 7.3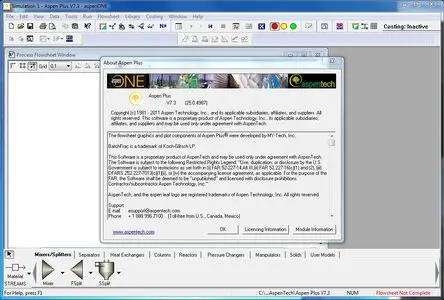 visit my blog
Name:
AspenTech AspenONE
Version:
7.3 DVD1
Creator:
http://aspentech.com/
Interface:
english
OS:
Windows XP / Vista / Seven
Size:
3.3 Gb
All parts on wupload.com, depositfiles.com, fileserve.com, filesonic.com interchanged. It is added by 5% of the overall size of the archive of information for the restoration and the volume for the restoration

No mirrors please