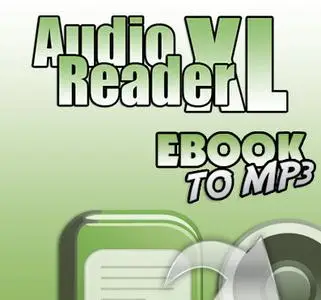 Audio Reader XL 21.0.2 | 79.1 Mb
Audio Reader XL is a simple to use Text to Speech Software that converts any written text into spoken words or into an MP3 file.
Let Audio Reader XL read eBooks, all kind of texts, PDF, word documents, websites, eMails and other documents with naturally sounding voices or convert Text to MP3 and load these files onto your MP3-Player, USB-Stick or burn these MP3's onto CD-ROM.
With the Text Reader, you can read texts aloud from a website or from the clipboard directly. The Audio Reader XL is conveniently located in the background allowing you to easily read texts online without further mouse clicks.
With a few hand movements, the Text to Speech Software creates MP3 files from a variety of texts. This allows you to listen to your text conveniently in the car or at home with your MP3 player.
Operating System:
Windows 7, 8/8.1, 10
Home Page -
https://www.mediakg.com/