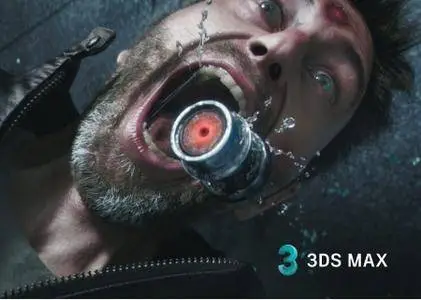 Autodesk 3DS Max 2019.1 Update | 585.5 mb
Autodesk is pleased to announce the availability of 3DS Max 2019.1. This release focuses on making it easier for you to develop, manage, and exchange your ideas, whether it's via shaders, file formats, scripts, or — most importantly — your work.
What's new in 3DS Max 2019.1:
Autodesk has now released an
official blog post
about the new release, in addition to an overview video and the
full release notes.
Autodesk has updated its 3DS Max documentation to list the features of version 2019.1. This release adds improvements to several areas, including a new projects toolbar that lets the user see their project folder and easily switch between folders.
There are also performance updates to OSL for complex shaders and the ability to preview the contents of Alembic files before import. Alembic helper icons are now resizeable and 3DS Max object properties and custom attributes can now be imported and exported.
The Fluids system gets some love, with a new Channel Field Object that enables the user to manipulate specific properties in a simulation. Boundary Controls and Volume Helper allow you to limit the area of an effect. In this version is it now possible to disable specific emitters, colliders, masks and motion fields on a per solve basis.
Shared views, a recent feature that allows you to create an online representation of your model for feedback or client approval, now includes support for all bitmap types and the ability to use most procedural textures including OSL shaders. It is now possible to resize textures on upload and use Shell materials.
Some general improvements are also included, such as improvements to scene archiving and compression to support data sets larger than 2gb, the ability for FBX export to support animation data without geometry. and a speed boost when attaching large meshes of up to 7 times.
Read more about these new features on the
3DS Max documentation site.
About Autodesk 3ds Max 2019.
Autodesk has unveiled 3ds Max 2019, the next update to its 3D modelling and animation software, adding a new procedural Advanced Wood map and a Shape Booleans system for combining spline shapes. The update also adds support for Open Shading Language, a Shared Views system for receiving feedback on 3D models online, and new VR editing functionality in the bundled 3ds Max Interactive game engine.
- Author OSL shaders for rendering in Arnold, RenderMan, V-Ray and other compatible engines
Arguably, the biggest structural change in 3ds Max 2019 is support for Open Shading Language. The open format for shader authoring was developed for Sony Pictures Imageworks' in-house version of Arnold – the version bundled with Max also now supports OSL – and is supported in other key renderers. As well as viewing shaders authored in other software, Max users can author their own OSL shaders via MAXScript, 3ds Max's native scripting language. Support for the language has been implemented via the OSL Map, an execution environment for OSL shaders inside Max. It is exposed to the API as a regular C++ 3ds Max shader, so its output can be processed by renderers like Corona which don't support OSL directly, but which do support the 3ds Max API. To maximise compatibility with other renderers, OSL Map can be used to create procedural texture maps, but not entire materials: Autodesk recommends plugging the outputs into Max's Physical Material.
- New Advanced Wood map with detailed, biologically plausible controls
3ds Max 2019 also adds Advanced Wood, a new procedural map for generating realistic wood textures. It comes with a detailed set of controls for generating biologically plausible results, including separate parameter groups for early and late wood in growth rings, plus rays and pores.
- New Shape Booleans system and updates to the Renderable Spline Modifier
Modellers get a new Shape Booleans system for combining splines to create new shapes using standard Boolean operations. The toolset, which makes it possible to create complex spline forms more quickly builds on the update to Max's spline modelling tools in last year's 3ds Max 2018.2. 3ds Max's Renderable Spline Modifier also gets new twist correction and capping options.
- Share views of design assets with clients or collaborators online
3ds Max 2019 also implements a new Shared Views system, enabling users to share an interactive online view of a 3D asset with clients or collaborators for feedback, in the same way as in tools like AutoCAD. Views display in Autodesk Viewer, which means that collaborators need an Autodesk account to comment on them. The system is primarily geared towards CAD file formats, although it does support OBJ and FBX.
- New VR editing capabilities in 3ds Max Interactive
Outside the core software, 3ds Max Interactive, the bundled version of Autodesk's now-defunct Stingray game engine intended for real-time visualisation work, gets new VR editing capabilities. Users can view a project open inside 3ds Max Interactive via an HTC Vive or Oculus Rift headset connected to Steam on the same PC, and navigate the scene or select, move and delete objects using the controllers. There is also a new Smart Placement tool for snapping, aligning and parenting objects, which works in both VR and standard views. Photometric lights from 3ds Max can now be imported into 3ds Max Interactive as its physical lights; and there is now the option to sync transform controls between the two applications.
- More new features to come over the course of the 3ds Max 2019 release cycle?
Other changes include minor updates to 3ds Max's handling of the Alembic file format, and to extrusion and bevelling workflow, plus the implementation of digital signatures in MAXScript and executable files.
About Autodesk.
Autodesk helps people imagine, design and create a better world. Everyone—from design professionals, engineers and architects to digital artists, students and hobbyists—uses Autodesk software to unlock their creativity and solve important challenges.
Product:
Autodesk 3DS Max
Version:
2019.1 Update Only
Supported Architectures:
x64
Website Home Page :
www.autodesk.com
Language:
english
System Requirements:
PC
Supported Operating Systems:
Windows 7even or newer
Software Prerequisites:
Autodesk 3DS Max 2019
Size:
585.5 mb
Autodesk 3DS Max 2019
Please visit my blog
Added by 3% of the overall size of the archive of information for the restoration

No mirrors please