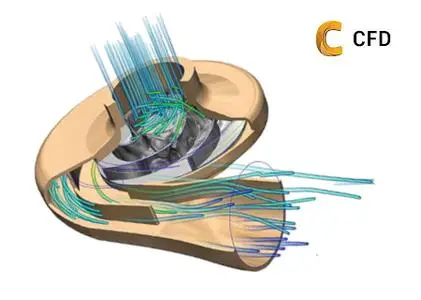 Autodesk CFD 2019.2 | 1.7 Gb
Languages: English, 中文 Simplified, 中文 Traditional, 日本語, Deutsch, Français, Italiano
The Autodesk CFD team is pleased to announce the availability of Autodesk CFD 2019.2, formerly Simulation CFD, delivers computational fluid dynamics tools that easily integrate into each phase of the design and engineering process.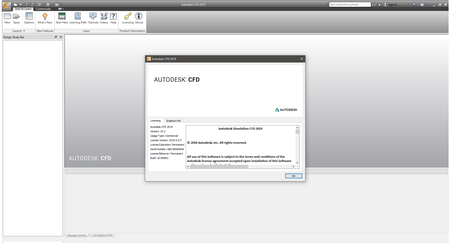 Autodesk CFD software
provides fast, accurate, and flexible fluid flow and thermal simulation tools to help predict product performance, optimize designs, and validate product behavior before manufacturing—minimizing reliance on costly physical prototypes and helping you get innovative products to market faster. Easily explore and compare design alternatives and better understand the implications of design choices using an innovative Design Study Environment and automation tools. Autodesk CFD software supports direct data exchange with most CAD software tools including Autodesk Inventor software, Autodesk Revit software, Pro/ENGINEER, and SolidWorks. Autodesk CFD software enables you to make great products.
Autodesk CFD 2019 contains several new features and functional updates designed to improve the solving capabilities, simulation fidelity, and the overall user experience.
Product Manager Heath Houghton walks you through a number of improvements to the 2019 version of Autodesk CFD. Several new features and improvements were added including a Results Region post processing tool, an upgrade in UI graphics performance, 4k monitor support, and solver upgrades.
Autodesk
helps people imagine, design and create a better world. Everyone—from design professionals, engineers and architects to digital artists, students and hobbyists—uses Autodesk software to unlock their creativity and solve important challenges.
Product:
Autodesk CFD
Version:
2019.2 Ultimate
Supported Architectures:
x64
Website Home Page :
www.autodesk.com
Language:
English, 中文 Simplified, 中文 Traditional, 日本語, Deutsch, Français, Italiano
System Requirements:
PC *
Supported Operating Systems:
*
Size:
1.7 Gb
Compatible operating systems

- Windows 10 for x64
- Windows 8 and 8.1 for x64
- Windows 7 Home Premium, Professional, Enterprise, Ultimate (SP0 or SP1 for x64)
- HPC operating systems (Solver only): Windows Server 2008 R2, Windows Server 2012.

Suggested Hardware

With the large number of computing options available today, it can be quite challenging to select a system that will deliver optimum performance and capacity at a reasonable price. Instead of recommending the "minimum" computing specifications to run Autodesk CFD, we are listing the specifications of the computers used by the Application Engineers at Autodesk.
Recommended Desktop
- Model: Dell T5600 with Intel Xeon E3-1241 v3 @3.5 GHz (8 cores)*
- RAM: 32 GB
- Video: Nvidia Quadro 4000
- Hard Drive: 1TB HDD
*If more speed is needed add a 2nd E3-1241 for a total of 16 cores
Recommended Laptop
- Model: Dell M4700 with Intel i7-4710MQ @ 2.5 GHz (4 Cores)
- RAM: 16 GB
- Video: Nvidia Quadro K2000M
- Hard Drive: 256GB SSD

Additional System Guidelines

Display
- 24-bit color setting at 1280 x 1024 or higher screen resolution
- 512 MB DRAM or higher OpenGL-capable graphics card (recommended)
- 256 MB on-board memory (minimum)
Media Reader
- DVD-ROM drive³
Pointing Device
- Microsoft Mouse-compliant pointing device
Web browser
- Windows Internet Explorer 8 or higher
Internet connection
- For web downloads and Subscription Aware Access
Notes
- Autodesk recommends a supported 64-bit operating system, a supported 64-bit processor, and a minimum of 12 GB RAM or higher.
- Autodesk recommends allowing Microsoft Windows to manage virtual memory, as needed. There should always be at least twice as much free hard disk space as system memory (RAM).
- A DVD-ROM drive is not required if installing with the electronic download.
Please visit my blog
Added by 3% of the overall size of the archive of information for the restoration

No mirrors please