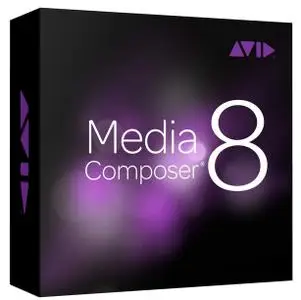 Avid Media Composer 2021.6.0 (x64) Dongle BackUp Multilingual | 2.65 GB
Media Composer 2021 is packed with tons of timesaving new features, enhancements, and improvements. Whether you're working from home, in the studio, or in a remote location, discover the many ways you can simplify, speed up, and extend your creative endeavors.
Remote collaboration made easy
Add web browser editing, storyboarding, phonetic media search, and project management capabilities to your Media Composer workflow to jumpstart and accelerate post production.
Access your edit suite anywhere
Expand your production team and ramp up new projects at a moment's notice with a fully provisioned virtual editing suite in the cloud—complete with cloud-optimized Media Composer software and Avid NEXIS storage.
Connect. Collaborate. Get Discovered.
Join a vibrant creative community of other video and audio creators. Expand your opportunities, promote your work, and find new talent—all in one free app.
System Requirements:
Memory: 16 GB minimum, 32 GB recommended
Qualified Operating Systems are: Windows v10 64-bit v1809 or later (Professional and Enterprise).
Home Page
-
https://www.avid.com/