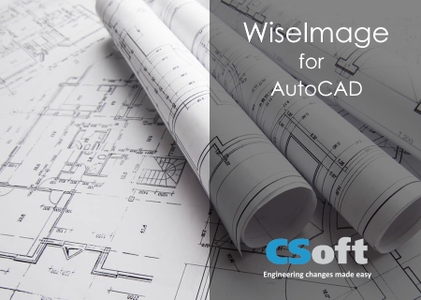 CSoft WiseImage Pro 21.0.3615.1970 for Autodesk AutoCAD | 211.0 mb
The software developer CSoft announced the launch of WiseImage for AutoCAD (version 21.0) is application for raster editing, raster-to-vector conversion and drawing revision.
1.
New user interface and new tool icon
WiseImage 21 for Windows has a new user interface with new icons for tools. The New user interface is as shown below.
The tools in the WiseImage 21 for Windows are represented by new tool icons, which are very much apt to describe their function. New tool icons are as shown below.

2.
.dwg file support
WiseImage 21 for windows supports the latest version of .dwg file.
3.
Latest AutoCAD 2021/2022 Support
WiseImage 21 for AutoCAD supports the latest version AutoCAD 2021/2022
4.
New Splash/Icon
5.
Windows 10 style for Open, Save, SaveAs dialogs. The sample is copied from a Russian install.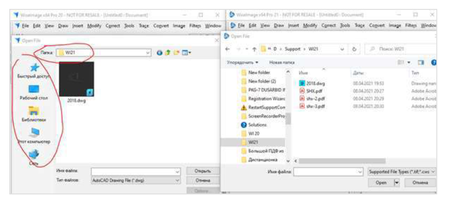 6.
Layers from imported PDF. It did not work correctly on PDFs with texts: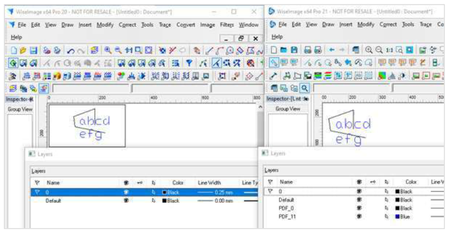 7.
Trace command did not display results immediately - when "Erase Raster" or "Smooth Raster" options are turned on, after using Trace Auto command you need to "Regen" to see the correct result.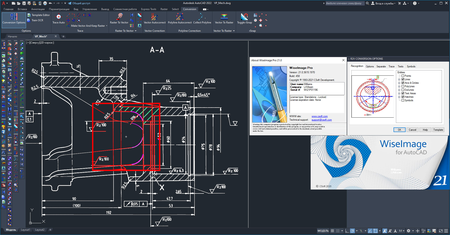 WiseImage for AutoCAD
clarifies the difficulty of incorporating scanned raster data into CAD environments. It is an AutoCAD application for raster editing, raster-to-vector conversion and drawing revision. WiseImage allows you to make rapid deviations, do editing and correction or automatic and semi-automatic raster-to-vector conversation of scanned technical drawings, maps, plans, drafts, sketches and other graphics. It balances raster and vector with CAD functionality and image processing skills perfectly.
All WiseImage commands are perfectly integrated into the AutoCAD environment as if just more CAD tools. AutoCAD's CAD functionality combined with WiseImage's high-end image processing, results in a strong synergetic effect. AutoCAD now is capable of processes scanned drawings, satellite imagery, or other raster les as the best image processing application. And the crossroad of raster and vector graphics is the WiseImage capabilities to work with raster and vectors together as if it is a single entity set.
Image Processing In WiseImage Pro for AutoCAD
CSoft AS is a Norwegian company located in Lillestrøm,
just outside Oslo, which markets and distributes in-house developedWindows based software as well as solutions developed by CSoft Development and other global subsidiaries and partners.
CSoft Development a CAD/GIS/EDM software development partner of CSoft AS was organized by a development team of the leading experts in the field of hybrid (raster and vector) graphics.
Product:
CSoft WiseImage
Version:
Pro 21.0.3615.1970 for Autodesk AutoCAD
Supported Architectures:
x64
Website Home Page :
https://csoft.com/
Languages Supported:
english
System Requirements:
PC *
Size:
211.0 mb
AutoCAD-compatible computer (processor, memory, graphic card, pointing device)
150MB free HDD space for installation
Microsoft Windows 7 and above
AutoCAD 2018-2022 or AutoCAD Architecture
Please visit my blog
Added by 3% of the overall size of the archive of information for the restoration

No mirrors please