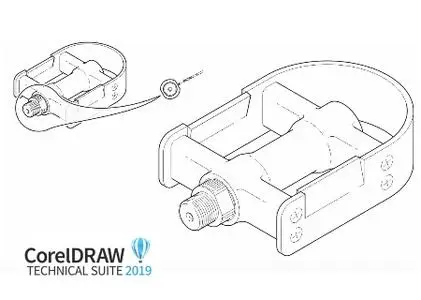 CorelDRAW Technical Suite 2019 Update 1 version 21.3.0.755 | 5.7 Gb
Corel has released an first update to the latest version of its CorelDraw Technical Suite, which promises a number of improvements to its design tools, as well as to the overall performance.
Update 1 offers fixes for a number of customer-reported and other issues.
Corel DESIGNER
- Paragraph formats are retained when a translated .xlf file is applied to a Corel DESIGNER document.
- The Selected only check box works as expected when you are exporting files to the CGM format, saving only the selected objects in the exported file.
XVL Studio Corel Edition and XVL Studio 3D CAD 2019
- SolidWorks files can now be imported when the 3D CAD Import B-Reps option is enabled.
- XVL Studio can now read Layout.cfg (Window Layout File).
- The Corel DESIGNER icon is now shown in the illustration snapshot.
- XVL Studio 3D CAD Corel Edition 2019 Update 1 offers updated support for the following CAD file formats: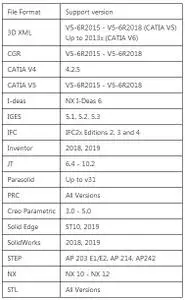 Color and Effects (Corel DESIGNER and CorelDRAW)
- You can find and replace fills and colors in objects and monochrome bitmaps.
- Colors in imported Adobe Illustrator (AI) files appear correctly.
- Drop shadows in CorelDRAW and Corel DESIGNER documents no longer disappear when they are broken apart and converted to curves.
Object Links, Object Data, and Snapping (Corel DESIGNER and CorelDRAW)
- You can now edit the properties of objects with links, without inadvertently changing the links.
- When you copy objects containing object data from one file to another, the object data remains in the correct data fields.
- When you snap groups or multiple selected objects to guidelines, their bounding box is now used, not the bounding box of only one object.
Display (Corel DESIGNER and CorelDRAW)
- Working with bitmaps in Wireframe view no longer causes refresh issues.
- Scrolling and panning no longer cause document display issues.
Cutout Lab and Smart Carver (Corel PHOTO-PAINT)
- You can now see the brush nib when applying brushstrokes in the preview window.
- You can also zoom in and out the preview window by using the mouse scroll button on Windows 10. For Windows 7 and Windows 8, first you must click in the preview window and then use the scroll button.
Other
- When specifying printer driver compatibility settings, you can now select your printer from the Printer list box in the Global dialog box (Tools > Options > Global > Printing).
- The default ruler origin remains 0,0 in custom page sizes.
- The bounding box of artistic text doesn't change in size when you export a document to an EPS file.
- CONNECT Browser and Tray dockers: The Import, Import at original position, and Import and link features work as expected.
- You can use Running Object Tables to see a list of all open files in CorelDRAW.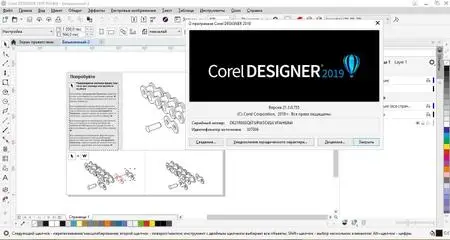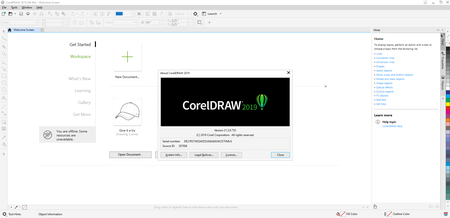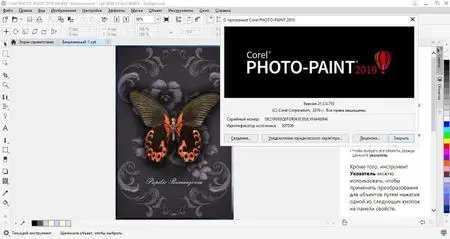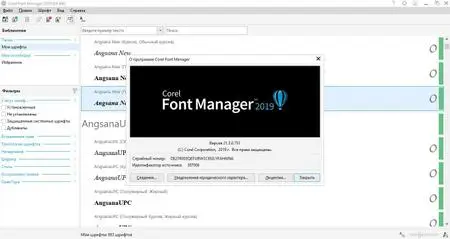 CorelDRAW Technical Suite 2019
is the latest edition of Corel's comprehensive graphics suite designed to maximize technical illustration and drafting workflows. Produce precise illustrations, including assembly instructions and complex schematics from original designs or existing 3D CAD renderings. A streamlined interface and boosted performance accelerate technical communication authoring, while new tools make design creation even more precise with enhancements to callouts, dimensioning, axonometric drawing, and more.
Ideal for users in engineering, architecture, and manufacturing, CorelDRAW Technical Suite 2019 drives technical documentation creation with accuracy and confidence.
Main Applications in CorelDRAW Technical Suite 2019:
- Corel DESIGNER 2019: Precision illustration and technical design
- CorelDRAW 2019: Vector illustration and page layout
- Corel PHOTO-PAINT 2019: Professional image editing
- XVL Studio Corel Edition: 3D visualization and authoring
- CorelDRAW.app: File access, collaboration, and on-the-go illustration via web browser
The suite also offers valuable content and supporting applications, including PowerTRACE (available in CorelDRAW and Corel DESIGNER), CAPTURE, CONNECT Content (available in CorelDRAW and Corel DESIGNER), Corel Font Manager, AfterShot 3 HDR.
Extend the power with the optional XVL Studio 3D CAD Corel Edition 2019 add-on
Use the add-on to transform complex 3D CAD parts and assemblies into comprehensible visualizations. Embed high-resolution raster images in illustrations when outputting to Corel DESIGNER, and specify a markup by its line type. Enjoy improved support for 3D CAD file formats, plus a number of other enhancements for a more intuitive 3D CAD to illustration workflow. XVL Studio 3D CAD Corel Edition 2019 add-on is available as a separate purchase.
Draw on projected drawing planes with confidence and find drawing axes easily with the enhanced projected drawing tools. Instead of going through trial and error to customize a drawing profile to your needs, define the active drawing plane interactively, with a few clicks. Corel DESIGNER will automatically recalculate the values of the X, Y, and Z axis in the Projected Axes docker. After defining the active plane, use any of the drawing tools to complete your task.
One of the world's top software companies, Corel
offers some of the industry's most respected and well-known brands, including CorelDRAW, Parallels, MindManager, ClearSlide, Pinnacle, and WinZip. Across our entire portfolio, Corel's products give today's knowledge workers the tools they need to achieve new levels of creativity, productivity, and success.
Product:
CorelDRAW Technical Suite
Version:
2019 Update 1 version 21.3.0.755 *
Supported Architectures:
32bit / 64bit
Website Home Page :
www.corel.com
.
Language:
multilanguage
System Requirements:
PC *
Supported Operating Systems:
*
Size:
5.7 Gb
CorelDRAW Technical Suite 2019 x86 Update 1 version 21.3.0.755 repack
CorelDRAW Technical Suite 2019 x64 Update 1 version 21.3.0.755 repack

CorelDRAW Technical Suite 2019 Update 1 version 21.3.0.755 Update Only
- Windows 10, 8.1 or Windows 7, in 32-bit or 64-bit, all with latest Updates and Service Packs
- Intel Core i3/5/7/9 or AMD Athlon 64
- 2 GB RAM
- 10.7 GB hard disk space
- Multi-touch screen, mouse or tablet
- 1280 x 720 screen resolution at 100% (96 dpi)
- Microsoft Internet Explorer 11 or higher
- Microsoft .NET Framework 4.7.2
- CD drive optional (for box installation). Installation from CD requires a download of up to 1.82 GB
- Internet connection is required to install and authenticate CorelDRAW Technical Suite and access some of the included software components, online features and content.
Please visit my blog
Added by 3% of the overall size of the archive of information for the restoration

No mirrors please