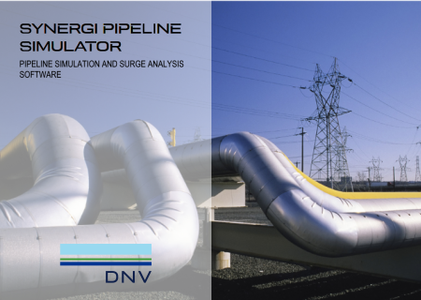 DNV Synergi Pipeline Simulator 10.4.0 | 1.6 Gb
DNV, the world-leading provider of software for managing risk and improving asset performance in the energy, process and maritime industries, has unveiled Synergi Pipeline Simulator 10.4.0 is an internationally recognized transient flow simulation software for both liquid and gas pipelines.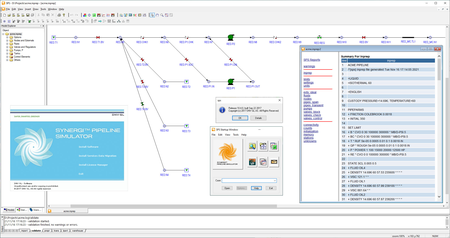 Synergi Pipeline Simulator (Previously Stoner Pipeline Simulator)
is the worldwide leader in transient flow simulation for both liquid and gas pipelines. It provides a complete range of simulation solutions, from the design and planning desktop, through operator training and qualification to on-line systems, including leak detection and predictive simulation. The software can be used to eliminate operational problems for networks transporting natural gas, dense phase gas or liquids.
A Synergi Pipeline Simulator configuration can be used with all Synergi Pipeline Simulator modules allowing the same model to be re-used for multiple applications. i.e. a surge analysis model can be connected to SCADA to provide on-line Leak Detection.
Synergi Pipeline Simulator - DNV GL - pipeline analysis and surge analysis.
Watch our video to learn how you can keep your pipeline operations and leak detection systems operating efficiently through our software solutions and advisory services.
As of 1 March 2021, DNV GL is now DNV.
We are the independent expert in risk management and assurance. Driven by our purpose, to safeguard life, property and the environment, we empower our customers and their stakeholders with facts and reliable insights so that critical decisions can be made with confidence. As a trusted voice for many of the world's most successful organizations, we use our knowledge to advance safety and performance, set industry benchmarks, and inspire and invent solutions to tackle global transformations.
Product:
DNV Synergi Pipeline Simulator
Version:
10.4.0
Supported Architectures:
x86 or x64
Website Home Page :
www.dnv.com
Languages Supported:
english
System Requirements:
PC *
Size:
1.6 Gb
Please visit my blog
Added by 3% of the overall size of the archive of information for the restoration

No mirrors please