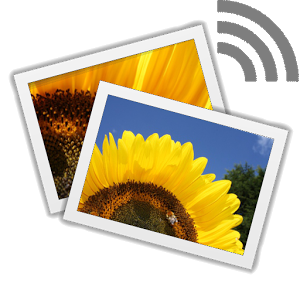 Digital Photo Frame Premium v11.0.6 | 4.5 MB
Turn your android device in a digital photo viewer showing a slideshow of local files, photos from network shares (samba/smb) or pictures from a UPNP server. Chromecast support is present for fullscreen slideshow.
Features only for premium:
* Option to start this application automatically when device boots, when charging starts or on a predefined hour/minute
* Support for Dropbox, Facebook and Flickr accounts as source.
* Daydream support (shows last slideshow)
A photo display application like a digital photo frame showing a nice slideshow of all photos from the selected source.
Key features:
* Choose a local folder, a samba/windows network share (anonymous and authenticated access supported) or use a UPNP server to display the photos from.
* Show photos from your Dropbox, Facebook or Flickr account
* Select how they should be laid out on the screen :
- Full screen
- Four photos in the four corners
- Randomly laid out over the screen.
- Four regions of different sizes (1 half, 1 quarter and 2 one eight of the screen)
- Flying in from left to right (premium feature)
- Flying in from top or down (premium feature)
* Several transitions:
- Dissolve or fade in/out
- Slide left or right
- Ken Burns effect (premium)
- Grey to color transition (premium)
- Page turn
- Blinds
* Digital Photo Frame will randomly display the photos in the folder and arrange them on the screen according to your selected layout.
* The orientation of the photos is fixed if the EXIF tag is present.
* Open an image from another application and use that folder as photo source.
* Click on a displayed photo to show it full screen and share, edit or delete the photo.
* Keeps a list of recently opened files.
* For local folders, thumbnails are shown during folder selection.
Requires Android:
4.1+