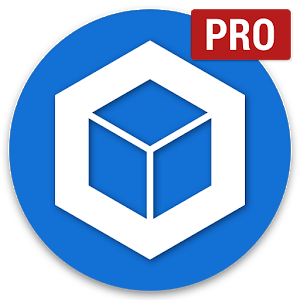 Dropsync PRO Key v3.3.2 | ANDROiD | 0.1 MB
This is the license key to unlock Pro features in Dropsync app. Once the key app is downloaded and installed, Pro features will be unlocked. Please keep the free Dropsync app installed.
New users are recommended to upgrade via in-app purchase in the free Dropsync app. This separate key app is for users who bought it in the past and for those who prefer the key app to in-app purchase. In-app purchase also allows users to buy Dropsync Ultimate for which there is no key app.
PRO FEATURES
- Sync multiple pairs of folders
- Upload files larger than 10 MB
- Smart change detection (fast sync!)
- Sync your entire cloud account with a folder in your device
- App settings can be protected with passcode
- No ads displayed in the app
- Email support by the app developer
Home Page:
https://play.google.com/store/apps/details?id=com.ttxapps.dropsync.pro
Requires Android:
4.0.3 and up
For More Prepaid App Visit My
Blog
Daily