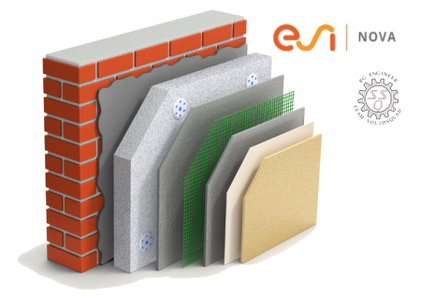 ESI NOVA 2020.0 | 558.2 mb
The virtual prototyping software provider ESI Group is pleased to announce the availability of NOVA 2020.0 is standalone utility for quick modeling of the response of layered poroelastic noise control treatments.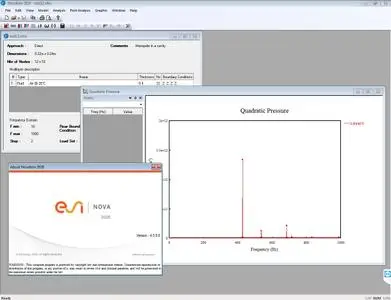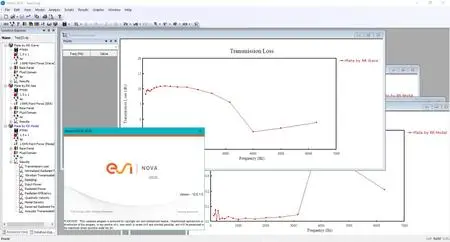 NOVA is an easy-to-use, flexible and powerful solution
used to predict and optimize the acoustic properties of materials and their integration into multilayered structures.
NOVA software allows you to optimize the acoustic absorption and transmission loss of several materials configurations in a very short time because of its user-friendly interface and extremely fast computing time.
NOVA applies to foam, fiber, visco-elastic and solid structure and other deadeners. By modeling thesematerials, design decision can be made to improve the performance in the required application :
- Automobiles (carpets, seats, headliners, hood, trunk and cargo trim linings, floor systems, multilayered treatments)
- Aircraft (trim, damping, seats, floor, panel treatments)
- Buildings (insulation walls, doors, carpets, single/double windows)
- Materials (optimize acoustic performance)
ESI Group - Make the Difference with Virtual Prototyping
Founded in 1973, ESI Group
envisions a world where Industry commits to bold outcomes, addressing high stakes concerns - environmental impact, safety & comfort for consumers and workers, adaptable and sustainable business models. ESI provides reliable and customized solutions anchored on predictive physics modeling and virtual prototyping expertise to allow industries to make the right decisions at the right time, while managing their complexity. Acting principally in automotive & land transportation, aerospace, defense & naval, energy and heavy industry, ESI is present in more than 20 countries, employs 1200 people around the world and reported 2020 sales of €132.6 million. ESI is headquartered in France and is listed on compartment B of Euronext Paris.
Product:
ESI NOVA
Version:
2020.0
Supported Architectures:
x64
Website Home Page :
www.esi-group.com
Languages Supported:
english
System Requirements:
PC *
Size:
558.2 mb
Please visit my blog
Added by 3% of the overall size of the archive of information for the restoration

No mirrors please