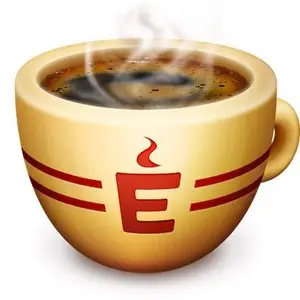 Espresso 2.2.4 | MacOSX | 8.4 MB
You design and develop for the Web? Espresso turbo-charges your workflow with the perfect blend of features. Speed through day-to-day edits with extensive language support, contextual completions, powerful smart snippets, and Zen actions. Use the Navigator and code folding to prevail over the most complicated documents. Watch your web pages update in real time with live styling, visualize and inspect your layouts with X-ray, then push the changes to your server with Sync or Quick Publish.
Smooth and simple navigation.
Espresso's unique Navigator outlines the hierarchical structure of your documents and even offers drag-and-drop reorganization options. No matter how complex your code is, Espresso lets you manage it with ease.
Tame your code.
Espresso is packed with programmer-centric features, from syntax highlighting to code folding, auto-completion, and more. Whatever language you are writing, Espresso has the intuition and adaptability to help you every step of the way.
Master web design.
By incorporating the award-winning CSSEdit, Espresso excels at helping you tweak the stylistic details of your site. Perfect your design with beginner-friendly CSS controls, or take advantage of live previewing options to test-drive new visual elements before adding them to your site.
Smart snippets, faster coding
.
Every programmer relies on frequently used bits of code. Espresso's Snippets tool gives you plenty of reusability options, including selection placeholders, mirror transformations, and tab triggers.
Features
The one and only CSSEdit 3 — CSSEdit's award-winning visual tools, now inside Espresso. With awesome CSS3 support for multi-browser gradients, shadows and more.
Web Preview with X-ray — See how your CSS affects web layouts, visualize margins and padding, and quickly find the relevant style rules for any page element.
Powerful and Efficient Coding — CodeSense, code folding, smart snippets, Zen coding and the drag-and-drop Navigator help you write better code in less time.
Live Styling and Overrides — Edit any website's CSS and see it update in real-time. No need to save, publish or reload. Experimenting and tweaking has never been this fun.
Effortless Sync and Publishing — With Quick Publish, Server Sync and Browse, you have the right tool for any server-based workflow. The new Vroom engine is super-fast.
A Workspace That Fits Into Your Workflow — The innovative Workspace gives you the flexibility of Tabs while integrating smoothly with your Project files.
Fantastic Find — Needle and haystack, meet Espresso. Project-wide Find and Replace, Quick Filter and colorized regex make searching through files or text a breeze.
Language Support — Improved HTML5, CSS3, JavaScript and PHP; all-new Ruby, Python, Apache and Markdown. Or extend Espresso with XML/JS Sugars.
What's New Version 2.2.4:
- Improved overall stability and miscellaneous fixes
System requirements:
OS X 10.7.4 +
Home Page
-
http://macrabbit.com/espresso/
No mirrors please