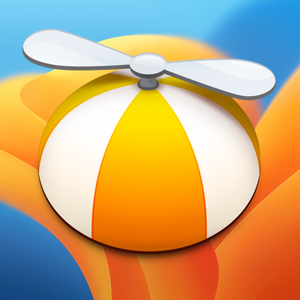 Little Snitch 5.5 Multilingual macOS | 36.6 MB
Languages: English, Deutsch
As soon as you're connected to the Internet, applications can potentially send whatever they want to wherever they want. Most often they do this to your benefit. But sometimes, like in case of tracking software, trojans or other malware, they don't. But you don't notice anything, because all of this happens invisibly under the hood. Little Snitch makes these Internet connections visible and puts you back in control!
Alert Mode
Whenever an app attempts to connect to a server on the Internet, Little Snitch shows a connection alert, allowing you to decide whether to allow or deny the connection. No data is transmitted without your consent. Your decision will be remembered and applied automatically in the future.
Silent Mode
If you are new to Little Snitch, you may get overwhelmed by the vast amount of notifications from applications wanting to connect to the Internet. The all-new Silent Mode was re-built from the ground up to make dealing with them a breeze. It lets you silence all notifications for a while, and make all your decisions later, conveniently with just a few clicks, in one go.
A world of network connections
Network Monitor is your window to the world of network connections. View your Mac's network activity from three perspectives – a list of apps and servers, a web of connections across the globe and a one hour history of data traffic.
Server, where are you?
Ever wanted to know, where in the world your data is sent to? Network Monitor shows the location of all servers your Mac is connected to on an interactive world map. Animated connection lines provide a clear overview of currently transferred data and blocked connections.
What's new in Little Snitch 5
A beautiful new design, improved traffic statistics, a brand new command line interface, simplified Drag and Drop installation and the seamless compatibility with the latest versions of macOS are setting Little Snitch 5 apart from its predecessor.
Redesigned Filter Engine and User Interface
The main focus in the development of Little Snitch 5 was on the integration of the new network filter technologies introduced by Apple in macOS Big Sur. The underlying filter engine was re-built from ground up to replace the previous kernel extension based approach which is no longer supported by macOS.
Furthermore, Little Snitch was adapted to the new, elegant design language of the operating system with great attention to detail. New design features, like a prominent search bar and a newly structured sidebar go beyond aesthetic choice and add a level of simplicity and intuitiveness to the user experience.
Drag and Drop Installation
The simplified Drag and Drop installation has been eagerly awaited by many users. Now it's no longer necessary to restart the computer in order to install or update Little Snitch.
Improved Traffic Monitoring
Little Snitch now captures connection information efficiently in the background. It no longer requires the Network Monitor application to be running in order to collect this information, resulting in reduced memory and CPU consumption.
The improved monitoring system is now capable of holding traffic information from up to a whole year, instead of only the last hour as before.
Command Line Interface
System administrators now have the ability to configure a variety of program settings via a command line interface, making Little Snitch scriptable for the very first time.
This interface now also offers the possibility to report network connections in a log-based format for detailed and versatile traffic analysis.