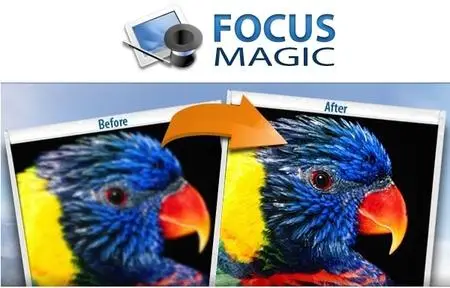 Focus Magic 5.00 | 4 Mb
Focus Magic uses advanced forensic strength deconvolution technology to literally "undo" blur. It can repair both out-of-focus blur and motion blur (camera shake) in an image. It is the only software that can significantly recover lost detail from blurry images.
Forensic-Strength for Out-of-Focus Blur
Focus Magic is the only software available that can recover the license plate shown. It uses the most sophisticated deconvolution technology to literally "undo" blur.
Forensic-Strength for Motion Blur
Here Focus Magic is used to recover the license plate of a car speeding along causing motion blur. Again, this license plate can only be recovered with Focus Magic.
Repair Old Photos
Use Focus Magic to enhance old historic photos which have high sentimental value. From the examples in the comparison above, you can see that Focus Magic has the most accurate algorithm for reversing the blur in a photo.
Repair Special Photos
For this photo, the camera focused on the background instead of the foreground (see full photo). With Focus Magic you can switch the depth-of-field around so that the focus is on the correct subject.
Photoshop Compatible
Join the tens of thousands of people who use Focus Magic as a plug-in for Photoshop from around the world (also works in other image editing programs)
Forensic Strength
No other product even comes close in recovering license plate numbers from blurred images
Operating System:
Windows XP to Windows 10 (32-bit & 64-bit)
Home Page
-
https://www.focusmagic.com/