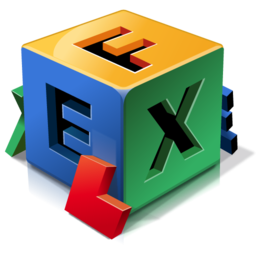 FontExplorer X Pro v6.0.5 macOS | 30.7 MB
Languages: English, French, German, Japanese
FontExplorer X Pro is optimized for professional use; it's the solution that gives you the power you need to manage all your fonts. Now you can more easily manage, activate and organize your existing font collection as well as find and experiment with new fonts. Whether you've got a hard drive full of typefaces or a few cherished families, FontExplorer X Pro handles your font library quickly, efficiently and reliably. And when you're ready to add to your collection, you can view thousands of classic designs and the latest releases from independent foundries using the integrated store.
FontExplorer X Pro features an intuitive user interface with a configurable toolbar, activation control, and comprehensive font information at your fingertips, customizable font previews, back-up functionality and access to FontExplorer X Server. Used together, FontExplorer X Pro and FontExplorer X Server are your complete solution for organizing, exploring and buying fonts and managing font licenses.
Font Tile View
The new Font Tile View provides font previews composed of selected character sets. These previews are particularly helpful for customers evaluating type based on one or two select characters (e.g. a designer looking for typefaces containing a capital A without a crossbar for a logo that needs a futuristic feel.) The larger, artistic showings also provide a fun, alternative way to browse type.
Customizable preview
Previewing type is an essential capability for anyone working with Fonts frequently. FontExplorer X Pro has always offered several options for configuring previews based on our users' needs. With FontExplorer X Pro 5, preview configuration options have been consolidated and are now conveniently located at the side of the preview.
Customizable list view
Font size, style linking, grouping of font families or any other type of font information - FontExplorer X Pro lets you decide what you want to see and what you don't. With FontExplorer X Pro 5 we have placed all the available options in the list view - right where you need it.
Unicode® 7 support
Unicode 7.0 adds a total of 2,834 characters, encompassing 23 new scripts and many new symbols, as well as character additions to many existing scripts. Symbols say more than words. If you've ever wanted to see all the characters of a font containing the complete Unicode 7.0 character range, FontExplorer X Pro 5 can help you do just that. Now FontExplorer X Pro will display the new and updated character sets of this new standard, which now includes 250 new emoji symbols. Check out the new fancy emojis in the Apple Color Emoji font to fully appreciate this feature.
Support for latest Web Font formats
FontExplorer X Pro not only supports all commonly used desktop font formats, it can also help you organize your Web fonts. FontExplorer X Pro 5 offers support for WOFF 2, the latest Web font format.
Enable/Disable fonts manually
While this may be a fundamental feature of any font management application, FontExplorer X Pro tackles this task with uncommon ease. Whether you select a single font, a group of Fonts, a Set or a Smart Set, activation or deactivation is only a checkbox away. And yes, you can also use a key combination. Select "Activate" from the menu or right-click to start the task.
Organize fonts with Sets
Sets are font groups that allow you to organize your Fonts without moving the font files. You can add Fonts by dragging them to one or more Sets – one font can exist in multiple Sets at the same time.
Automatically organize fonts with Smart Sets
Smart Sets are the convenient way to group Fonts according to numerous attributes, regardless of where they are actually located. You can sort Fonts by certain filter criteria (e.g. font vendor, style, customer and even language support) to arrange them into one Smart Set and also combine several Smart Sets into one. As soon as a new font is detected that fullfills the criteria of the Smart Set, it will automatically be added.
Organize Sets and Smart Sets in folders
Folders are used to sort Sets and Smart Sets. This is a convenient way to store all the Sets and Smart Sets that you created for a certain project ort customer in one place.
Enable/disable Sets, Smart Sets and Folders
Now that you've created your Sets, Smart Sets and Folders, you will certainly want to activate or deactivate the Fonts within them. Easily do this by clicking the Checkmark for the whole Set, Smart Set or Folder. Activating all the Sets for a project is now just a click away.
Ad hoc Sets from current font selection
Use a simple shortcut (Cmd - +) to create a Set from any group of Fonts you currently select. The resulting "Ad hoc Set" is filled with every font that you use the shortcut on. As soon as you rename the "Ad hoc Set" it becomes a standard Set. Using the shortcut again will create a new "Ad hoc Set"
Activation control with application-based sets and font request view
Wouldn't it be great if Fonts were only activated for the applications you want to use them for? Create an "Application Set" and add the Fonts that should be active when your favorite application starts up. And when you quit the application, FontExplorer X Pro can deactivate them for you as well.
Font family view
Families can be large and sometimes it is nice to see all of the family members together. This is also true for font families. With FontExplorer X Pro's optional font family view, all members of a font family are displayed in one group.
OpenType® style linking view
Shows the four standard styles of a font (Regular, Italic, Bold and Bold Italic) linked together when available.
Detailed preview
The detailed preview is part of FontExplorer X Pro's information window and it gives you a comprehensive and configurable preview of the selected font. Try a font with different OpenType features, Colors, Letterspacing and custom text to find out what the font has to offer.
Character view
How do you access a certain character via the keyboard? What characters or Unicode options are included? What languages are supported? What is the HTML character code? The Character View, part of FontExplorer X Pro's information window, has answers to all these questions.
Character Toolbox
Finding the right font is often challenging, but can be even more difficult when the requirements are technical in nature, such as: "I need a font that has support for a certain language and doesn't consume too much ink or paper when printed". This is where the Character Toolbox helps out. Use one of the sample texts or your own custom copy to check for character coverage, ink usage or paper usage information.
Clean system font caches
Regular activation and deactivation and handling of large font libraries can cause corrupted font cache files of the System. If you encounter System wide font display problems it is a good idea to clean the system font caches. FontExplorer X Pro handles this task for you.
Clean application (Adobe®, Microsoft®, Quark®) font caches
To ensure best performance and stability of the QuarkXPress, Adobe Creative Cloud and Microsoft Office applications, the font cache files of these applications should be cleaned regularly if you activate/deactivate Fonts often. FontExplorer X Pro handles this task for you.
Changes in Version 6.0:
Enhanced Font Classification with Sub-Categories
User Interface in Japanese
Localized Font Information for 25 Languages
Scan Documents for Fonts
Improved Font Tiles
Enhanced Web Preview
Unicode® 9 Support
CSV Document Export
"New Set from Selection" Menu Item
New "Import" Preference Setting
Sort by Path Name in Conflicts Panel
Expanded Source List
Automated Backup
System Notifications
NEW FEATURES AND CHANGES:
FontExplorer X Pro version 6 is ready for macOS 10.13
Enhanced Font Classification with new user interface and sub-categories to help you find just the right font more quickly. The new classifications are supported by smart set filters and the font list search feature. Automatically classify fonts that are available in the Monotype libraries (an internet connection is required), manually classify fonts or create your own custom classifications. Classifications that were applied/created with previous versions of FontExplorer X Pro will be available after an upgrade
Added Japanese as a user interface language which will automatically be set if your OS language is Japanese. If you would like to work with FontExplorer X Pro in Japanese while your OS is set to another language, please follow these steps: 1) Quit FontExplorer X Pro if it is running; 2) Start the Terminal application (/Application/Utilities/Terminal.app); 3) Enter the following command (without the start and end quote) at the prompt: "defaults write com.linotype.FontExplorerX AppleLanguages "(Japanese)";" followed by the enter key; 4) Start FontExplorer X Pro; 5) To reset the language, enter the following command (without the outer quotes) in the Terminal application: "defaults delete com.linotype.FontExplorerX AppleLanguages;"
Localised font information (if available in a font) can be shown for the following languages: Arabic, Basque, Catalan, Chinese (Simplified), Chinese (Traditional), Czech, Danish, Dutch, Finnish, French, German, Greek, Hungarian, Italian, Japanese, Korean, Norwegian, Polish, Portuguese, Russian, Slovak, Slovenian, Spanish, Swedish, Turkish. The setting can be turned on in the "General" panel of the FontExplorer X Pro Preferences and the language shown will be determined by the
"Preferred language" setting of your OS
"Detect Fonts in Documents" has been enhanced to support an additional 19 document types:


docx, dotx, pptx, ppsx, potm (Microsoft Office Open XML)
odt, fodt, ott, odp, fodp, otp, odg (Open Document)
sxw, stw, sxi, sti, sxd (Open Office 1.0)
sketch (Sketch)
sla (Scribus)

Enhancements to the Web Preview include the ability to edit text of elements and change the user agent to simulate various operating systems and browsers
Enhanced Font Tile View lets you set the text to the first two letters of the font name, view detailed font information on mouse over, add rounded corners, foreground and background color and even gradually change the background color between the first and last tile by selecting a '"blend to" color
In addition to exporting font information from the font list as text, it can now be exported from the local or server font list as a CSV document with options for defining the separator and the text encoding
Added support for Unicode 9
Added menu item "New Set from Selection" to the context menu in the font list
Added a new preference setting to the "Import" panel which permits the user to define whether or not a new set is created when importing fonts into FontExplorer X Pro
Added the ability to sort by path name in the Conflicts panel
The source list can now be expanded to a greater width to aid in viewing long set and folder names or deeply nested folders and sets
When updating your version of FontExplorer X Pro a backup of your font database file (FontExplorer X.fexsdb) will automatically be created. The file is located in the directory /Users/[username]/Library/Application Support/Linotype/FontExplorer X/ and is named "FontExplorer X auto backup xx to yy [date/timestamp].fexdb. xx and yy represent the internal database version number. Should it be necessary to restore a backed up database file, simply rename it to "FontExplorer X.fexdb"
Growl notification system has been replaced by OS notifications