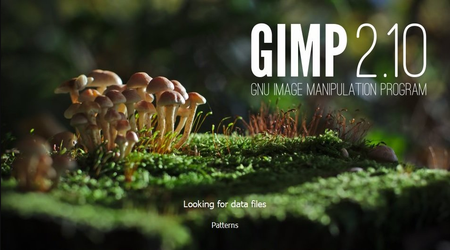 GIMP - Image Editor Pro 2.10.22 (x64) + Portable | Microsoft Store - Pro Version | 372.8/437.9 Mb
GIMP Pro is a image editing application. It is fitted with professional-quality features. This is best alternative Adobe Photoshop. The set of features enable users to fine-tune photos and images. One can, of course, create them from a blank template. Basic features include color adjustment, gradients, noise reduction, cropping, customizable brushes, and even automatic tools for image enhancements. Features like layer masks and filters are available.
Main Features:
- Retouch Images
- Scale Images
- Draw Pictures
- Conversion of graphical file types
- Design text and graphic rich banners.
New Features:
- Original artwork
- Photo enhancement
- Graphic design elements
- Customizable interface
- File format
- Digital retouching
- Touch up photos
- Resize graphics
- Create logos
- Create animated GIFs
- Export graphics to web format
Below are some of the main features of GIMP 2.10 Pro:
Painting tools including:
- Brushes
- Pencil
- Airbrush
- Cloning tool and more
Transformation tools including:
- Rotate
- Scale
- Shear
- Flip and many more
Selection tools, including:
- Rectangle
- Ellipse
- Free
- Fuzzy
- Intelligent scissors and more
More Features:
- Layers and channels
- Advanced scripting capabilities
- Full Alpha channel support for working with transparency
- Multiple undo/redo (limited only by disk space)
- Tile-based memory management, so image size is limited only by available disk space
- Sub-pixel sampling for all paint tools for high-quality anti-aliasing
- Support for a wide range of file formats, including GIF, JPEG, PNG, XPM, TIFF, TGA, MPEG, PS, PDF, PCX, BMP and many others
- Plug-ins that allow for the easy addition of new file formats and new effect filters.
System Requirements:
Windows 10 version 10240.0 or higher
Home Page -
https://www.microsoft.com/en-us/p/gimp-210-pro/9nzkcl8lbgs6?activetab=pivot:overviewtab