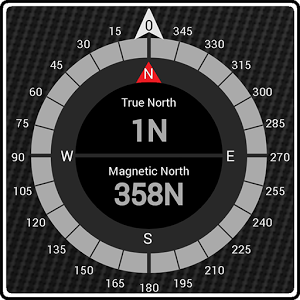 Geo Compass Pro v2.0 | 3.1 MB
Geo Compass Pro The best application for localization. Using sensors of your device like the accelerometer and magnetometer the app can calculate the magnetic north with high precision. From the magnetic north measurement , and after obtaining the location , it can calculate the true north direction . For devises with GPS, it can display speed and direction of travel. Also allows you sharing your location with friends and family using sms, e-mail or text base application installed on your device.
• COMPASS:
- Display Magnetic North and True North, with cardinal points.
- Customizable compass with up to 8 colors
• LOCATION (Need network or GPS):
- Display Latitude and Longitude coordinates in decimal degrees or DMS (degrees, minutes, seconds), set as user preferences
- Display Altitude in meters or feet, set as user preferences. need GPS
- Display image of current Location source (Network or GPS).
• NAVIGATION MODE (Need GPS)
- Display travel course heading using the compass as indicator
- Display speed in Mhp or Km/h, set as user preferences
• Share Location
-You can share your latitude and longitude with text base applications, sms, email, etc.
What's New
- New release includes Maps
- Language Added: Português
- Less size
- Bug fixes
Requires Android:
4.0.3 and up