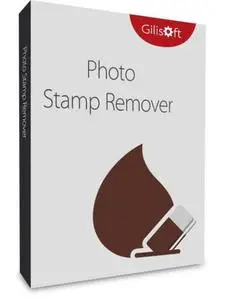 GiliSoft Photo Stamp Remover Pro 5.0.0 | 18.2 Mb
Ever wanted to remove something from a photo? Now you can. Photo Stamp Remover Pro can make objects disappear as if they were never there. Make fun pictures, remove unwanted people, remove unsightly pimples, clean up the perfect shot.
Photo Stamp Remover quickly deletes unwanted objects such as logo, text, data stamp, watermark, acnes, people… and instantly fix the images automatically as if they were never there. Get the magical images done in seconds-to-minutes instead of minutes-to-hours. People all over the world use Photo Stamp Remover Pro every day to beautify their photos. It targets to be a simple yet effective photo healing app for all users. Try it out today to be more creativity!
Remove Watermark from Photo
Remove undesirable objects from your images, such as logos, watermarks, power lines, people, text or any other undesired artefacts.
Best Watermark Remover
The best photo inpainting software- is the brand new tool to remove any watermark from your photo with a few easy steps, no more hard editing!
Batch Processing Watermaks
In some photo, there are multiple watermarks, which appear in different or same time range. You can use this tool to batch removing each watermark.
Batch Processing Photos
If you have lot of photo (even different image formats) need to remove watermarks, this tool also can help you batch processing the images.
Read Almost All Photo Files
The image watermark removal tool can read almost all the popular image formats include JPG,PNG,BMP and more formats from the Internet,etc.
Export to Original Photo Formats
There is no need to care for a image format with a watermark, and the original image format will be retained after the watermark is removed from image.
Add Text Watermark to Photo
Text Watermark is a pretty effective way to declare the ownership of these images. This tool help you putting text/words (like date, author name, copyright info, copyright symbol, etc) on image.
Add Image Watermark to Photo
It lets you to add custom watermark (image or text) to your images. It is useful when you need to protect your copyrights or if you want to add comments to your photos.
Add Shape Watermark to Photo
Add shape watermark to image to call attention to the person, or object, but one way is to just add an "arrow," pointing to that person/object..
More Editing Funtions
This is a must-have photo editor for you. Crop,Rotate,Flip, Adjust Color,Filters… more functions are included or will be added to this tool.
Operating System:
Windows 2000/2003/XP/Vista/7/8/10
Home Page
-
http://www.gilisoft.com/