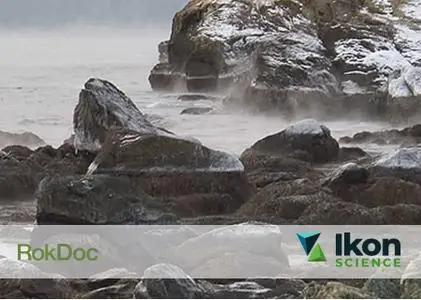 Ikon Science RokDoc 6.6.0.290 | 558.6 mb
Ikon Science, the leading Geoprediction Company, launches RokDoc 6.6.0. This release demonstrates Ikon's continuing focus on enabling E&P companies to improve efficiencies, reduce costs and maximise ROI.
Highlights of the release:
RokDoc Reservoir Monitoring offers significant new functionality. RokDoc now supports corner point grid data, allowing the integration of static (geomodel) and dynamic (flow simulation) property models into 3D/4D shared earth models that can be utilised for 4D time lapse feasibility and 'close the loop' workflows. Using this comprehensive new toolset, asset teams can work collaboratively to update geomodel and simulation data with information from 4D seismic and other sources.
RokDoc 6.6.0 see's numerous usability and workflow improvements for the handling of large well datasets, with the addition of new multi-well selection capabilities across the software. In response to customer feedback, RokDoc 6.6 now supports the loading, manipulation and conversion of gather datasets with irregular offsets, common in land-based projects.
End users can now move seamlessly from well-based rock physics, pressure and geomechanical analysis of conventional and unconventional reservoirs through to data-driven, 3D seismic reservoir characterisation, delivering 3D analytical geomechanical, petrophysical and elastic property models in a single, unified platform.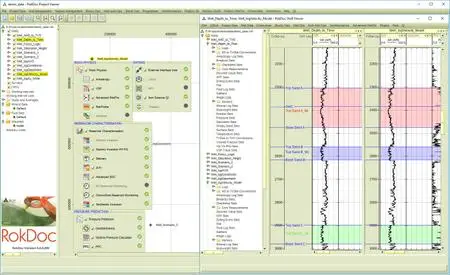 RokDoc
is the rock physics package of choice used on every continent worldwide by all the Super Majors, most of the Majors, National Oil Companies, Independents and a host of smaller companies. It is the fastest, easiest to use and most integrated package to help interpreters understand rocks, predict pressures and optimize reservoirs. RokDoc delivers real value to the bottom line and company share price.
RokDoc 6.6.0 has released at SEG 2018 providing Improved Onshore Data Handling and Delivering Powerful New Workflows to Extend Field Life and Maximise Value of Large Datasets through Improved Knowledge Management and Machine Learning.
RokDoc: Rock Physics
Ikon Science
provides comprehensive software technology and consulting services that improve the value of reserves while reducing drilling costs and operational uncertainty. Through this RokDoc software and integrated geoscience consulting business, Ikon Science brings the necessary detail required to build knowledge and confidence in sub-surface decision-making. Ikon Science's multi-disciplinary business predicts safer, cheaper and more efficient exploration, reservoir optimisation and drilling.
Product:
Ikon Science RokDoc
Version:
6.6.0.290
Supported Architectures:
x64
Website Home Page :
www.ikonscience.com
Language:
english
System Requirements:
PC *
Supported Operating Systems:
*
Size:
558.6 mb
System Requirements

RokDoc is supported on the following operating systems:
- 64bit Windows: Windows 7 (final version), Windows 10

Processor / hard disk requirement:
- Preferred: dual quad-core processor / SSD
- Minimum: quad-core processor / fast rotational speed HDD

System memory (RAM) requirement:
- Preferred: 64GB
- Minimum: 8GB (16GB practical minimum for RokDoc-3D usage)

Graphics card requirement:
- Preferred: NVIDIA Quadro K5200 (desktop) / NVIDIA Quadro K5100M (laptop)
- Minimum: NVIDIA Quadro K4200 (desktop) / NVIDIA Quadro K3100M (laptop)
Please visit my blog
Added by 3% of the overall size of the archive of information for the restoration

No mirrors please