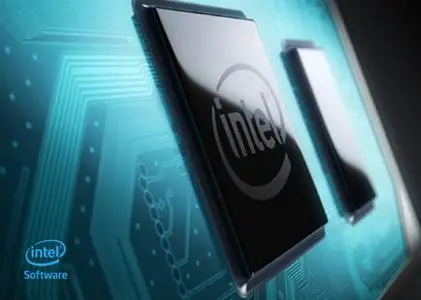 Intel Parallel Studio XE 2019 Update 5 RC | 8.8 Gb
Intel Software is pleased to announce the availability of Intel Parallel Studio XE 2019 Update 5 RC. This release contain update, and improvements and fixes to existing features.
Intel Parallel Studio XE
is a software development tool suite for compiling applications and optimising performance with less effort. The tools and libraries in each Intel Parallel Studio XE suite were developed to make the most out of each phase in this process, and grouped together to meet all of your software development needs during that phase. Once the first round of development is complete, continue the process as often as needed to keep your application up-to-date and optimised.
Intel Parallel Studio XE 2019 boosts performance, increases productivity, and eases scalability more than ever for HPC and compute-intensive applications. Whether you build for big data analytics, machine and deep learning, or thousands of other performance-critical applications, this tool-packed suite harnesses the full capabilities inside Intel Xeon and Xeon Phi processors and coprocessors.
Intel Corp.
is the brains of the operation. One the biggest computer chip companies, the company controls 80% of the market for microprocessors that act as the brains of desktop, notebook, and server computers. It has dominated the PC chip market from the early x86 processors to Pentiums to today's Core technology. Intel also makes chips for smartphones, and tablets as well as embedded semiconductors for the industrial, medical, and automotive markets. The company develops its chips and makes most of them itself in one of the industry's biggest manufacturing systems.
Product:
Intel Parallel Studio XE
Version:
2019 Update 5 RC Cluster Edition **
Supported Architectures:
x64
Website Home Page :
https://software.intel.com/
Language:
english
System Requirements:
*
Supported Operating Systems:
*
Size:
8.8 Gb
** Cluster Edition is our flagship suite. It includes all tools from the other versions, plus an MPI library, an MPI tuning and analysis tool and an advanced cluster diagnostic system.
Processor Requirements

Systems based on IA-32 architecture are supported as target platformson Windows and Linux. Systems based on Intel 64 architectures below are supported both as host and target platforms.

Systems based on Intel 64 architecture:
- Intel Core processor family or higher
- Intel Xeon E5 v5processor families recommended
- Intel Xeon E7 v5processor families recommended
NOTE:It is assumed that the processors listed above are configured into homogeneous clusters.

Disk Space Requirements
12GB of disk space (minimum)on a standard installation. Cluster installations require an additional 4 GB of disk space.
NOTE: During the installation process, the installer may need up to 12 GB of additional temporary disk storage to manage the intermediate installation files.

Operating System Requirements
All components in Intel Parallel Studio XE support these operating systems on an Intel 64 architecture. Individual component tools may also support additional operating systems and architecture configurations. See the release notes for individual components for full details.
- Debian 8, 9
- Fedora 27, 28
- Red Hat Enterprise Linux 6, 7 (the equivalent CentOS versions are supported, but not separately tested)
- SUSE Linux Enterprise Server 12, 15
- Ubuntu 16.04, 18.04
- Windows 7 (deprecated), 10
- Windows Server 2012, 2012 R2, 2016
- macOS 10.13(deprecated), 10.14
The Intel MPI Library and Intel Trace Analyzer and Collector are supported on Intel Cluster Ready systems and high-performance computing (HPC) versions of the listed versions of Windows Server. These components are not supported on Ubuntu non-long-term support (LTS) systems. Installation on IA-32 hosts is no longer supported by anytools.

Memory Requirements
- 2 GB RAM (minimum)

Additional Software Requirements
Development for a 32-bit target on a 64-bit host may require optional library components (ia32-libs, lib32gcc1, lib32stdc++6, libc6-dev-i386, gcc-multilib, g++-multilib) to be installed from your Linux distribution.
On Microsoft Windows OS, the Intel C/C++ Compiler and Intel Visual Fortran Compiler require a version of Microsoft Visual Studio to be installed. The following versionsare currently supported:
- Microsoft Visual Studio 2013(deprecated), 2015, 2017
- Microsoft Visual Studio Express (only for command line compilation)
On macOS, the Intel C/C++ Compiler and Intel Fortran Compiler require a version of Xcode to be installed. The following versions are currently supported:
- Xcode 9, 10
Please visit my blog
Added by 3% of the overall size of the archive of information for the restoration
No mirrors please