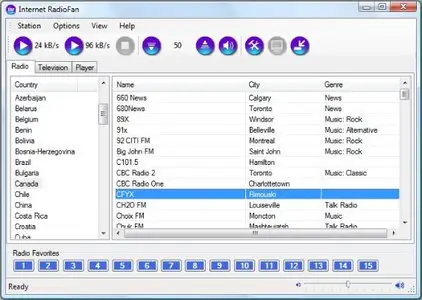 Internet RadioFan 1.3
Media Player | 5.01MB
Attention! To use Internet RadioFan the following components are needed:
Microsoft Net Framework 2.0 or higher.
Windows Media Player 9.0 or higher.
Download Internet RadioFan v1.3: Rapidshare | Megaupload
My Avax Softwares
My RapidShare Folder
Only softwarez with working serial, not cracked or patched, have fun!