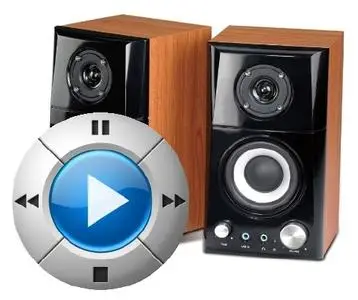 JRiver Media Center 22.0.22 Multilangual | MacOSX | 77 MB
JRiver Media Center is one of the most comprehensive and seamless applications available for managing and playing your media. Its scope includes almost all formats of audio, video, and images. Media Center can also record television and manage documents. And if you're looking for the best audio player or the best video player, you've found it. You can configure Media Center to focus solely on your needs.
Audio
* Native support of DirectShow DSP filters
* Audiophile – WASAPI exclusive output using high-end USB DACs
* Audiophile – Added ability to play files from memory instead of disk
* Audiophile – Support for high end USB DAC's with WASAPI
* Headphone DSP makes listening more natural and comfortable.
* SoundcardSwitch command for the launcher, allows soundcard selection
* 3D album view adjusts text size to display more tracks when necessary
* 3D album view allows playing, adding, shuffling, and adding as next to play
Images
* Image Preview allows zoom from a thumbnail to rotate, delete, compare, edit, and more
* Image thumbnail frames (optional)
* Photoshop PSD file support
* Single command copy / send to an editor like Photoshop, and stack new image with original
Video
* Video tagging using sidecar files
* Chapter Support for MKV and MP4
* Chapters added to On Screen Display
* Info Panel displays metadata
Television
* Added new "watched" column to metadata
* EPG can automatically retrieve XMLTV data
* Automatic correlation of XML channel names and MC channel names
* Info Panel displays metadata, including TV program art
* TV program art from YADB
Theater View
* Watch Hulu and YouTube from Theater View
* Customizable nested views in Theater View
* Customizable File Info panel to display metadata
* Speed and quality enhancements
* Custom backgrounds
* Touch screen support
* On screen clock
Remotes and Servers
* Wiki articles: Remotes and Servers
* Remote Relay using IR transceivers for controlling a set top box or receiver
* Remote Setup Wizard
* Media Center Remote learning and blasting
* Media Center can connect to another Media Center to act as a remote (TRemote)
* New HID remote control plug-in – supports shortcuts with keyboard, mouse, & gamepad
* Remote control with REST based Web Service Interface in Library Server
* Library Server supports read and write to allow for shared, multi-user database access
* DLNA added to the UPnP Server
* Library Server clients can write changes back to server
* Library Server connections allow playback on server as Playing Now zones
What's new in JRiver Media Center 22.0.22
Changed: Updated the three Modern Cards Skins
Fixed: M4V files were being treated as data files.
Changed: DLNA renderer zone status calls used to determine whether the device is up will handle more broken renderers that don't properly support the spec On devices that were failing, the playback progress bar didn't advance.
Changed: Renamed the image tool to "Convert or Resize".
Changed: Made the Find & Replace tool work on the display of a field instead of the data so it works a lot better on dates.
Fixed: DLNA. Volume leveling was coming on by default if the material to be played was being converted.
NEW: Added the MCWS function Library/CreateField to create a library field with a given name and data type.
Fixed: Some skin icons weren't drawing properly (especially on high DPI).
NEW: When files have sidecar images, PDF files, or documents, they'll be shown in a "View Extras" submenu to open each individual file.
NEW: Added the MCWS function Library/CreateFile to create a file record and return the new ID.
Requirements:
Intel OS X 10.6.8 or later
Home Page
-
https://www.jriver.com
No mirrors please