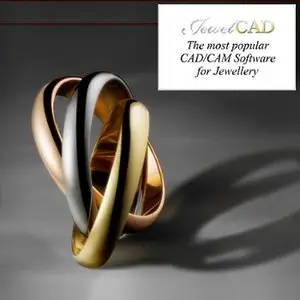 JewelCAD Pro 2.1 | 43.84 MB
JewelCAD Pro is the new generation of jewelry designing and modeling software that is more powerful and efficient than its predecessor, JewelCAD. It has a completely new programming core that allows fast and up-to-date extension of features. JewelCAD Pro still maintains the simple user interface and similar way of working in JewelCAD so that current users can operate it without much difficulty.
JewelCAD Pro Features
- Easy-to-use interface.
- Easy to learn and fast to operate.
- Can easily create stones and settings of any shape or size.
- Allow creating curves on surface.
- Automatic tools for diamond setting.
- Easier and more effective manipulation of control points on surface.
- Free setting of frames on surface by mouse, then assigning stone.
- Allow 3-Dimensional viewing and manipulation of models.
- Quickly and easily output high quality photo-realistic color images.
- Calculate the weight and count the number of stones of a design piece.
Home Page
-
http://www.jewelcadpro.com/