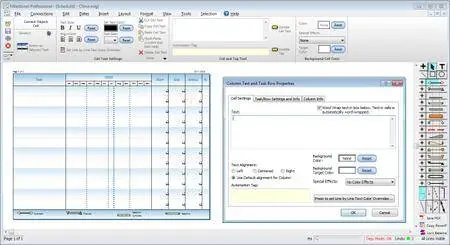 KIDASA Software Milestones Professional 2017 v17.0 Rev 12/06/2018 (x86/x64) | 87/89.5 Mb
Milestones Professional is a project scheduling and management tool, which can be used in conjunction with Microsoft Project, Excel, Oracle Primavera, and more.
MAKE PRESENTATION REPORTS IN MINUTES
We understand that when you manage and schedule complex projects you need software that's powerful, fast, and extremely easy to use. Which is why we created Milestones Professional. You see, Milestones is project management and scheduling software that lets you organize your projects, create timelines, sell your ideas, streamline your work, and track results. All more easily than you ever dreamed possible!
CREATE PERSUASIVE PRESENTATION REPORTS FOR MICROSOFT PROJECT!
The nice thing about Milestones Professional is that it can make you a hero.
That's right. When you put the power of Milestones to work, you'll transform Microsoft Project, Microsoft Project Server, or even Primavera schedules into attractive, persuasive, executive-level presentation reports that get noticed. And get you noticed! And don't worry about making changes to your schedules. When your project schedules change (which they often do!), you can choose to "refresh" the presentation schedule with the latest dates from Microsoft Project or Primavera.
FINALLY, GET "AT A GLANCE" REPORTING
With Milestones Professional, it's easy to instantly get the "big picture" and see how your project is progressing.
Thanks to Milestones' stoplight indicators, percent-complete pie charts, and status symbols, you'll see "at a glance" the exact status of your project. At last you'll be where you've always wanted to be. In complete control of your project!
Operating System:
Windows 10, 8, 7, Windows Server 2008 R2, 2012 R2, 2016 (32 and 64-bit)
Home Page
-
https://kidasa.com/