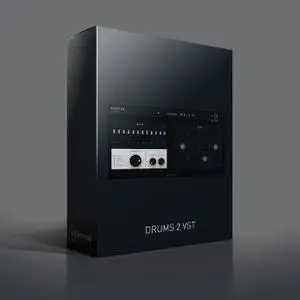 Kerfyge Audio Trap Drums 2 VST WiN RETAiL | 239 Mb
Thenatan X Kerfyge Audio Proudly Presents " Trap Drums VST " one of the most comprehensive Trap Drum machine VST's ever Made.
Trap Drums VST is a completely brand new Trap drum machine VST/AU plugin for MAC or PC.
All
20 kits
are already pre-mixed and eq'ed to improve your beatmaking workflow. No more spending hours looking for the perfect Kick, Snare and Hi-Hat combination, with Trap Drums VST we've done all the hard work for you!
Take your beats to the next level.
- 20 Brand new pre-mixed quality drum kits that cover the entire spectrum of Trap.
- 240+ dope drum samples , already EQ'ed and treated for instant use .
- Includes a built in analogue style reverb .
- Attack & Release for kdrum dynamics
- Mixer.
- Hiss / Noise / Crackle / Vinyl And Cassette Effects For A Realistic Sound Design .
- Ultra low CPU usage [perfect if you own a laptop / low spec PC/MAC]
- Ultra fast patch loading .
- Monthly Expansions With Brand New Gui's That Matches The Feel Of The Kits .
- Compatible With All Major DAW's Such As Ableton , Fl , Cubase , Reaper And ETC.
Home Page
-
https://sellfy.com/p/Fq6j/
If Links are broken, PM me! Files will be reuploaded ASAP :)



No mirrors please