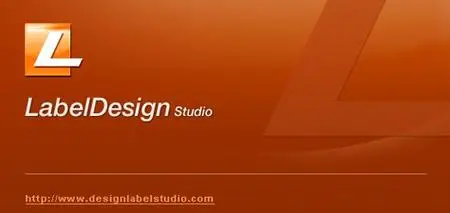 Label Design Studio 6.0 | 66 Mb
Are you in any of these tough situations like managing household things or office items while shifting your house or work premises. Probably, all of the situations highlight the need to make use of Stickers. How? Imagine being in a mess while sorting out stuff after reaching your new house! Scary! Right? The best way to remain mess and clutter-free is by tagging each and every item so that when unpacking stuff to place them, management of those do not become a tiring job for you. If you wish to create interesting designer tags for your stuff, use the Label Design Studio software. This is an easy-to-use sticker creating software embed with features to help you customize your tags. Along with labels you can also design barcodes, advertisements announcements brochures business cards certificate envelopes letter file folder flyers and more.
There is a wide range of shapes, fonts, colors and images provided in the Label Design Maker, which can be selected to create labels. Along with this, you can pick help from the existing data for tag creation that has been provided in text file, Excel sheet or access file. This is provided to save your time since you do not need to retype information over and over again when you create stickers, later. Automatically, the data is inserted into labels from the files defined by you.
Label Design Studio's Winning Features

A Wide Range of label Templates
This Software has a whole range of templates addressing different purposes. The label templates come in various shapes and sizes and include designs for addressing, shipping, CDs, name tags, hazard stickers, passes and miscellaneous uses.
A variety of Graphics, shapes and fonts to jazz up your labels
It comes bundled with an image library of attractive photos and clipart. You also have a wide variety of fonts to choose from to brighten up your labels. Besides these, you can also add different shapes like circles, squares, ellipses, diamonds etc. to make your personalized labels.
Easy printing out of labels
It allows for easy printing out of labels from your home computer. If you have large amount of labels to be printed, the software has tiling options that will let you fit a number of labels on a single sheet of paper. For professional printing, labels can be saved as images and sent to a professional printing service.
Export label in multiple formats
The labels you create can be exported in JPG, PNG, TIFF, BMP and PDF format!
Exporting and editing data
Data being currently used in your labels can also be exported back to the various databases. You can also edit your data file in the software and add new values if required.
Automated Insertion of data labels
It allows for importing of data from a selected file. You can browse and select an Excel, Character delimited (.txt, .csv) file or an access (.mdb) file from where data needs to be picked up. The label making software will automatically populate your labels with this data. No manual entering of data will be required-saving hours of your effort and time.
Add a varity of visual effects to labels
The software allows you to edit images and text to make them more appealing. Brightness and contrast, drop shadow, transparency effects are all available apart from the routine align, scale, arrange, rotate, flip and outline tools.
Save and re-use labels
It allows you to save the stickers you create and re-use them when you need.
Ability to create labels of any size means you can also create posters, letterheads Flyers and much more
Besides pre-defined sizes you can also define a custom size for your labels in the Software. This feature allows you to create not just labels but also posters, letterheads, flyers.
Home Page
-
http://www.designlabelstudio.com/