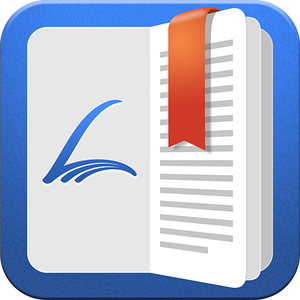 Librera PRO: Book reader and PDF v8.3.83 | 30 Mb
Android
Librera Reader PRO is an easy-to-use and highly configurable reading app that supports most popular document formats, including: PDF, EPUB, EPUB3, MOBI, DjVu, FB2, FB2.zip, DOC, DOCX, TXT, RTF, AZW, AZW3, CBR, CBZ, HTML, XPS, MHT, and more.
With its simple, yet powerful interface, Librera makes reading a veritable pleasure. It even features RSVP reading and a unique hands-free Musician's mode that supports auto-scrolling at a configurable pace.
Librera Reader's main features include
:
✓ Easy document discovery, with option-rich and configurable lists:
● Auto-scan user-specified folders
● Browse catalogs, disks, and folders with an in-app file explorer
● Recent and Favorites folders (with a progress percentage bar and access to useful commands and menus)
✓ Support for bookmarks (fixed and movable) and annotations
✓ Individually configurable Day and Night modes
✓ Support for many popular online translators
✓ Integration of all major offline dictionaries
✓ Vertical-scroll lock
✓ Auto-centering and manual centering of zoomed pages
✓ Single-page view of dual-paged documents
✓ Musician's mode with configurable scrolling speed
✓ Read-aloud capability via a TTS engine of your choosing, with highly sophisticated (and configurable) reading rules
✓ Fast and easy document search
✓ Word search in multiple documents (and multiple-word search)
✓ Online document format conversion
✓ Support for archived books (.zip)
✓ Support for right-to-left languages (Persian/Farsi, Hebrew, Arabic, etc.)
✓ Last-read page application start
✓ Support for Online Catalogs (OPDS), book search and download
✓ RSVP reading (à la Spritz reading)
✓ Support for custom CSS code for a better reading experience
✓ Support for custom tags and grouping by them
✓ Syncing of reading progress and setup across multiple devices
✓ And many, many more…
Requires Android 4.0 and upHome Page
-
https://play.google.com/store/apps/details?id=com.foobnix.pro.pdf.reader&hl=en_US