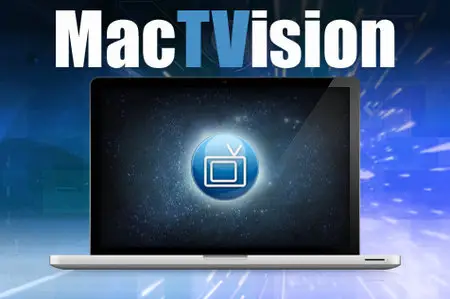 MacTVision 3.5 | Mac Os X | 8 MB
Watch TV on your Mac with MacTVision! View your favorite TV shows, catch live news, watch the game, or even stream radio right from your Mac! Easy to use, unbelievably priced. Built For OSX 10.4 and higher. Start watching online TV with MacTVision right now! Try or Buy below!
1 in 5 people will be cutting their cable and satellite service this year in favor of Internet based TV. Why pay a cable or satellite company $100 or more a month when everything you want to watch is available in MacTVision for a one time cost less than $40.00! AND includes lifetime subscription updates! Full featured and easy! We can't be beat!
MacTVision features full episodes of popular television shows, streaming channels and news, FULL length movies, videos, and even streaming radio. Just one quick software install, no hardware or crazy stuff required!
MacTVision brings the best content the Internet has! You get DIRECT online streams of news, sports, local stations, network stations, and even global media outlets! Not to mention integrated service with millions of streams from YouTube, programming from Revision3 and Hulu, and much more!
We work hard so you don't have to. Software is straight forward and easy to use.