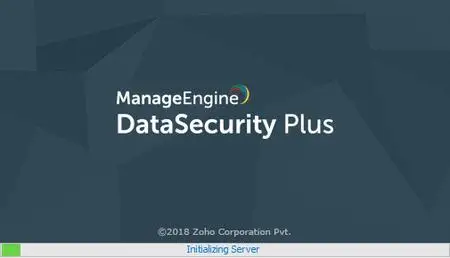 ManageEngine DataSecurity Plus 5.0.0 Build 5004 Professional (x86/x64) | 85/88 Mb
Take charge of your sensitive data with DataSecurity Plus. DataSecurity Plus centralized file auditing capabilities offer you clear visibility over every single file access and modification made by users within your file server environment.
Create a personal data inventory
Automated file discovery policies scan at regular intervals to keep your inventory of personal data updated.
Utilize an actionable dashboard
This one-stop operational dashboard offers a quick overview of any recently discovered PII (including volume and type), identified personal data trends, and more.
Meet regulatory mandates
Data discovery helps address many of the critical compliance requirements mandates by regulations such as GDPR, HIPAA, PCI, SOX, FISMA, and more.
Combat security threats
Monitor files containing personal information for sudden spikes in access or modifications as these can indicate potential ransomware attacks or unauthorized modifications.
Drill-down your searches
Track the personal data of specific customers to meet rectification, erasure, and other data subject rights mandated by the GDPR.
Perform forensic analysis
Analyze and report who last accessed or modified sensitive files, and generate clear, concise audit records as legal evidence.
System requirements: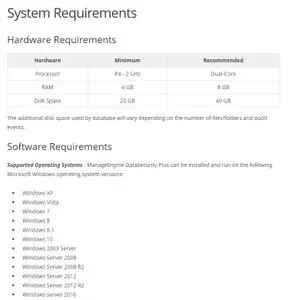 Home Page
-
https://www.manageengine.com/data-security/