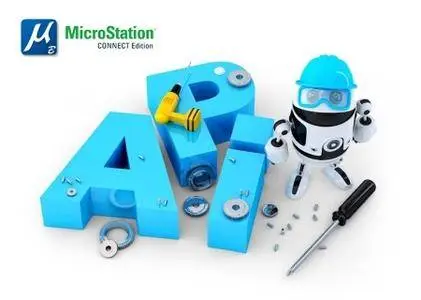 MicroStation CONNECT Edition Update 4 SDK | 139.7 mb
The MicroStation SDK team is pleased to announce the release of the MicroStation CONNECT Edition SDK Update 4 (U4). The most recent release provides a number of requested enhancements.
Building on the many innovations recently delivered in MicroStation CONNECT Edition, this Software Development Kit (SDK) offers extension capabilities to application developers using available MicroStation platform Application Programming Interfaces (API) using C, C++, C#.
- Access DGN files with full fidelity
- Provide consistent functionality/capabilities across MicroStation-based products
- Develop simple utilities, customized commands, or sophisticated commercial solutions
- Embed or extend functionality in MicroStation and Bentley products based on it
The Microsoft Visual Basic for Applications engine is embedded in MicroStation installation, so it does not require the SDK to be installed. The MicroStationDGN object library is a powerful development platform to build upon, access, and integrate within your solutions. Information on MicroStation VBA is included with the documentation that is delivered with the product
To see the latest changes related to this SDK release, please take a few moments to review the following items:

Help Topics (..\MicroStationCONNECTSDK\Documentation\Index.html)
Installation > Installation Requirements
What's New > "New and Changed in MicroStation CONNECT Edition Update 4 SDK"
Developer Notes
Updated Documentation
New help
..\doc\Bentley.GeometryNET.chm
..\doc\BentleyGeometryNet.chm
..\doc\MSTNPlatformNET.chm
Additional API method descriptions
Additional API "Required library" tags
New Code samples
..\examples\View\ViewInfoExample
New Includes
..\include\Bentley\Base64Utilities.h
..\include\Geom\OperatorOverload.h
..\mki\VCVarsQueryRegistry14.mki
New Libraries
..\library\Bentley.MicroStation.MaterialControl.lib
About Bentley Systems, Incorporated
Bentley is the global leader dedicated to providing architects, engineers, constructors, and owner-operators with comprehensive architecture and engineering software solutions for sustaining infrastructure. Founded in 1984, Bentley has nearly 3,000 colleagues in more than 45 countries, $500 million in annual revenues, and, since 2001, has invested more than $1 billion in research, development, and acquisitions.
Product:
MicroStation
Version:
CONNECT Edition Update 4 SDK (build 10.04.00.46)
Supported Architectures:
x64
Website Home Page :
www.bentley.com
Language:
english
System Requirements:
PC
Supported Operating Systems:
Windows 7even SP1 / 8.x / 10 / Server 2008 R2 SP1 / Server 2012
Software Prerequisites:
MicroStation CONNECT Edition or later
Size:
139.7 mb
Note: The MicroStation SDK does not have an independent product license, but must be used on a properly licensed Bentley product, that is MicroStation. You must also agree to the terms and conditions as specified in the End User License Agreement to install it.
Please visit my blog
Added by 3% of the overall size of the archive of information for the restoration

No mirrors please