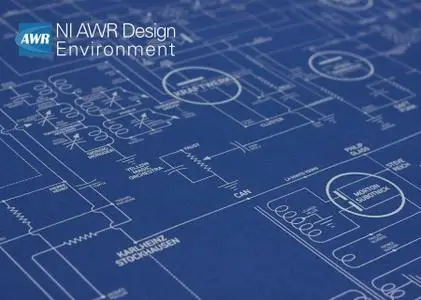 NI AWR Design Environment 15.04R | 624.6 mb
The software developer AWR Software is pleased to announce the availability of NI AWR Design Environment 15.04R. Version 15 (V15) offers new and enhanced technologies that provide greater design efficiency and first-pass success to engineering teams developing or integrating III-V ICs, multi-technology modules, and PCB assemblies for 5G, automotive, and aerospace/defense applications.
Highlights of the latest release of Cadence AWR Design Environment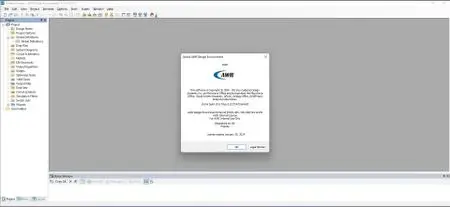 The Cadence AWR Design Environment platform
electronic design automation (EDA) software suite provides RF/microwave engineers with access to innovative high-frequency circuit, system, and electromagnetic (EM) analysis technologies. Today's microwave and RF engineers use this powerful, open platform to design wireless products ranging from base stations to cellphones to satellite communications. The AWR Design Environment software advantages are straightforward: an intuitive use model that delivers an exceptional user experience (UX), robust simulation technologies that deliver both speed and accuracy, and an open design flow supporting data to/from third-party tools.
The powerful, innovative AWR UX provides an intuitive yet powerful environment that unleashes engineering productivity, enabling engineers to address the design challenges of communication and radar systems.Robust, advanced simulation technologies support detailed device modeling and the same performance measurements used to specify device requirements. These technologies provide fast, accurate results with fully integrated system, circuit, and EM analyses that accurately predict/optimize component performance before prototype manufacturing and test.Design-flow automation connects simulation models, third-party tools, and layout geometries to manufacturing processes to aid designers as they move from concept through engineering signoff. Flows for PCB, microwave monolithic integrated circuit (MMIC), RFIC, and multi-chip module (MCM) fabrication provide support through process design kits (PDKs), wizards/scripting, and third-party solutions.
Cadence
is a pivotal leader in electronic design and computational expertise, using its Intelligent System Design strategy to turn design concepts into reality. Cadence customers are the world's most creative and innovative companies, delivering extraordinary electronic products from chips to boards to systems for the most dynamic market applications.
AWR software helps design engineers to dramatically reduce development time and cost for components, circuits, systems and subsystems employed in wireless, high-speed wired, broadband, aerospace and defense, and electro-optical applications.
Product:
NI AWR Design Environment
Version:
15.04R Build 10117 Rev2 (127347)
Supported Architectures:
x64
Website Home Page :
www.awr.com
Languages Supported:
english
System Requirements:
PC *
Size:
624.6 mb
Please visit my blog
Added by 3% of the overall size of the archive of information for the restoration

No mirrors please