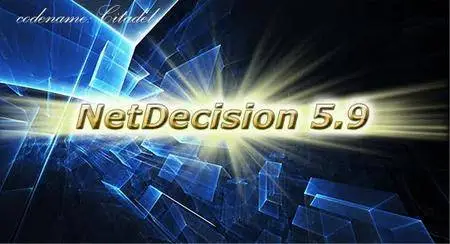 NetMechanica NetDecision Ultimate Edition 5.9.1 (x86/x64) | 47/50 Mb
NetDecision has built-in support for the network protocols and technologies. SNMP, WMI, ICMP, FTP, TFTP, generic TCP client and UDP client/server, HTTP, XML, SMTP, ODBC DB access, syslog, Windows Event Log, Windows Services, LDAP, Active Directory, Skype NetDecision provides flexible customization capabilities in order to handle results of monitoring (including SNMP traps and syslog handling. NetDecision comes with a number of powerful SNMP tools like MIB Browser,MIB Compiler, MIB Editor, SNMP Packet Analyzer, Trap Simulator, TrapVision, Smart Agent, etc.
Features
- Multi-vendor, multi-service, multi-protocol networks
- Monitor legacy and next-generation network infrastructure and services
in one view
- Streamline operational network event detection and fault isolation
- Open, standards based architecture facilitates integration with other
OSSs
- Single manager with end to end visibility of your network
- Scalability from a small to large complex networks serving millions
- Flexible licensing and pricing
What can be monitored
- Routers, switches (faults and performance
- Events (SNMP traps, syslog, event log
- Servers, hosts (Windows and Linux/Unix
- Power Supply Units (UPS
- Storage Area Networks (SANs
- Database Servers (Oracle, SQL Server
- Web servers (Apache, IIS, others
- FTP/TFTP servers
- Email servers (SMTP, POP3
- MS Exchange Server
- LDAP (MS Active Directory
- Environment Controllers (temperature, humidity and others sensors
- Access Control (doors
- Web portals and sites
- File Systems
- Variety of Specific Equipment (Transmitters, Access Points, Video
Servers, Controllers) Applications and tools
- Network Manager
- Performance Vision
- TrapVision
- LogVision
- Smart Agent
- Script Studio
- SNMP Tools (MIB Browser, Trap Simulator, MIB Manager and editor, etc
- NetFlow/sFlow Trace Tool
Operating System:
Windows® 10, Windows® 8 / 8.1, Windows® 7
Home Page
-
http://www.netmechanica.com/
No more mirror please!