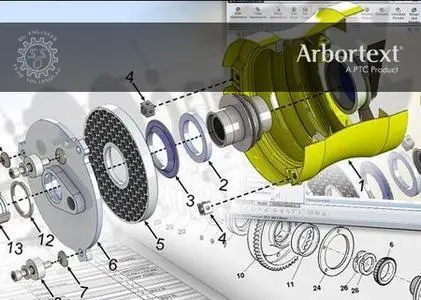 PTC Arbortext Editor 8.0.1.0 | 793.0 mb
Languages: 中文 (Traditional), 中文 (Simplified) English, Deutsch, Français,
日本語, Italiano, 한국어, Español
The Arbortext Product Development team is pleased to announce the availability of Arbortext Editor 8.0.1.0, is not only a a great XML-authoring tool but it is also the foundation of the Arbortext family of products making the process of structured XML-authoring work with less effort.
Arbortext Editor Changes OpenJDK
Arbortext Editor and Publishing Engine are now supported on Amazon Corretto OpenJDK 11 and on Oracle Java 11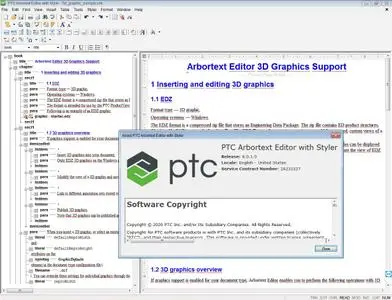 PTC Arbortext Editor,
the industry's most adopted XML authoring software, helps you create contextual, up-to-date, product-centric content.
As the importance of service excellence in driving product success becomes widely recognized, more and more companies are relying on PTC Arbortext Editor to generate high-quality, accurate and up-to-date product and service information. With PTC Arbortext Editor, authors create contextual, product-centric content for support organizations and end-users. This content is provided in the media format desired – including interactive service manuals, eLearning materials, mobile-optimized parts catalogs, operator manuals, web-based training programs and installation guides.
Structured authoring with PTC Arbortext Editor enables the creating and editing of XML component-based content and assemblies, for easy reuse enterprise-wide – so users don't waste time re-inputting text or applying identical changes to multiple versions of the same copy. Integration with PTC Windchill, PTC's leading Content Management System, provides contextual information aligned with the original product definition – to ensure information accuracy, timeliness and consistency. PTC Arbortext Editor supports industry standards like DITA and S1000D, and allows authors to incorporate interactive, CAD-driven 2D/3D technical illustrations.
In short, by enabling the creation of product-centric, topic based content, PTC Arbortext Editor allows users to generate high-quality product and service information that helps optimize the operation, service and repair of products throughout their lifecycles
Brian Lindauer, SVP, Arbortext Product Development talks about the value and benefits of PTC's end-to-end dynamic publishing solution.
PTC Inc.
has the most robust Internet of Things technology in the world. In 1986 we revolutionized digital 3D design, and in 1998 were first to market with Internet-based PLM. Now our leading IoT and AR platform and field-proven solutions bring together the physical and digital worlds to reinvent the way you create, operate, and service products. With PTC, global manufacturers and an ecosystem of partners and developers can capitalize on the promise of the IoT today and drive the future of innovation.
Product:
PTC Arbortext Editor
Version:
8.0.1.0
Supported Architectures:
x64
Website Home Page :
www.ptc.com
Language:
multilanguage
System Requirements:
PC *
Supported Operating Systems:
*
Size:
793.0 mb
Hardware Requirements
If your system can run the associated operating system effectively, then that systems hould be able to run your Arbortext software without an issue. Disk space requirements are approximately 930 MB to 1.1 GB, depending on the product options included in the installation.The Arbortext installation program displays the space required for the base program and each of the product options.
Windows Updates
An installation of Arbortext Editor installs Creo View and the PTC Server connection. Both applications require the Microsoft Visual C++ 2015 redistributable, which is installed as part of the Creo View installation. Operating systems must be updated to support the distributable before attempting to install Arbortext Editor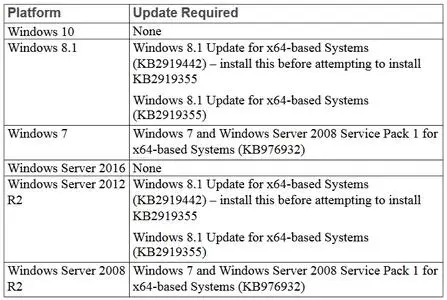 Please visit my blog
Added by 3% of the overall size of the archive of information for the restoration

No mirrors please