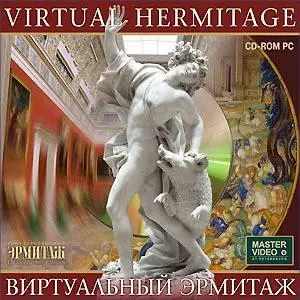 Portable VIRTUAL HERMITAGE v2.0
256mb | RapidShare&FileFactory
For the first time in the history of The State Hermitage Museum, Studio Master Video has created a CD-ROM which allows viewers to go on a virtual walk in the exhibition space of the biggest museum of St. Petersburg. The disk presents about fifty rooms of the museum recreated in three-dimensional graphics. Because of new computer technologies a viewers can stroll through interiors of the Winter Palace and enjoy beauty and mastery of great works by famous artists such as Raphael, Leonardo da Vinci, Monet, Picasso and others.
"The Virtual Hermitage" has over 1000 full-screen images, 600 reference articles,
floor plans and interactive panoramas.
At the present time
Studio Master Video
is working on a new version of a
DVD-ROM
which will also include more than 100 recreated rooms of the museum and detailed information about the Hermitage's collections.
Not Mirror:RapidShare (Size: 276mb)
Portable_The_Virtual_Hermitage_2.0.part1
Portable_The_Virtual_Hermitage_2.0.part2
Portable_The_Virtual_Hermitage_2.0.part3