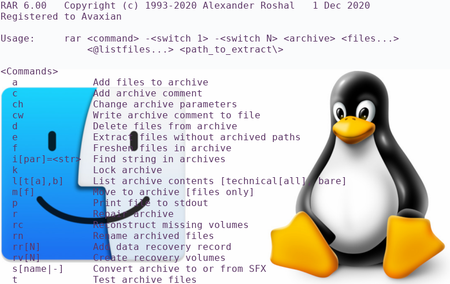 RAR 6.0.2 (macOS / Linux) | 1 MB
RAR is a console application allowing to manage archive files in command line mode. RAR provides compression, encryption, data recovery and many other functions. RAR is a compression program offering an original algorithm. This new way to compress files provides greater efficiency, and makes smaller archives – especially on multimedia files and archives with many files. RAR also offers self-extracting capabilities as well as disk-spanning (or multi-volumes).
What's new in the latest version

Version 6.02
1. Switch -idn hides archived names also in 'v' and 'l' commands. It can be useful if only the archive type or total information is needed.
2. Bugs fixed:
a) after archiving data including a lot of directories, Unix RAR could display less than 100% total progress percent, even though it added all specified files and directories to archive.