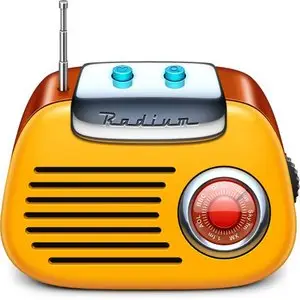 Radium 2.7.7 | Mac Os X | Mac App Store | 4.8 MB

Say hello to your new internet radio player.It sits in your menu bar and stays out of your way. And it just works.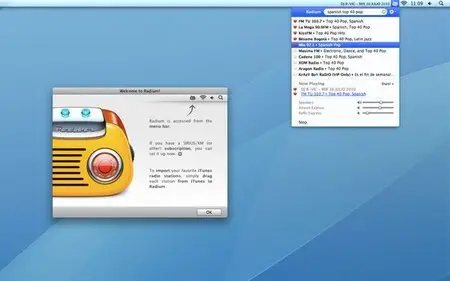 Simple.
With its minimalist interface, everything you need to do is accessible instantly, in a clutter-free way.
Comprehensive.
Access to the world's radio, including SIRIUS/XM, Digitally Imported, Live365, and other subscription-based services.
Connected.
Share your favourite stations with the world using Twitter, Facebook, Google Buzz, iChat, and Last.fm.
Instant Equalizer.
Tweak the bands yourself, or choose from an array of built-in presets. Enjoy crisp audio.
Keyboard Shortcuts.
Instant playback control at your fingertips. Choose your own global shortcut keys, or use your Apple Keyboard's media keys.
Song History.
Easy access to your listening history, including album art, song previews, and iTunes Store integration.
Languages: English, Danish, Dutch, German, Italian, Portuguese, Russian, Spanish

Requirements: Mac OS X 10.6.6 or later
What's New in Version 2.7.7

• SiriusXM functionality restored. (Audio cutting out? Radium > cogwheel > Refresh Stations…)
• German translation
• Minor bugfixes