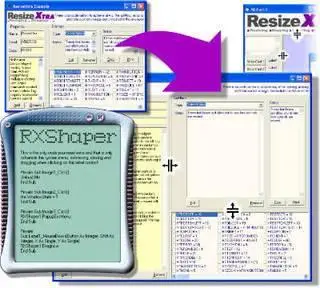 ResizeXtra v1.4.1 | 1.4 MB
The ResizeXtra ActiveX control suite offers a range of powerful form functionality to give your forms more control using less coding. The powerful resizing tools put an end to writing resizing code. Four controls offer the following functionality:
RXResizer
Adds intelligent resizing to your forms with no programming.
Intelligent resizing uses simple commands located in the Tag property of each control on your form to describe how that control resizes.
You can anchor the control to a combination of the left, top, right or bottom of the controls container or form or specify that the width or height changes proportionally.
Now when the form or container is resized the controls are repositioned or resized automatically. Works with normal forms, MDI forms, and MDI child forms.
Add to this the ability to remember the forms last size, position and state and to allow a choice of resize methods for the form, this adds up to a powerful control in its own right.
No more writing complex resize code!