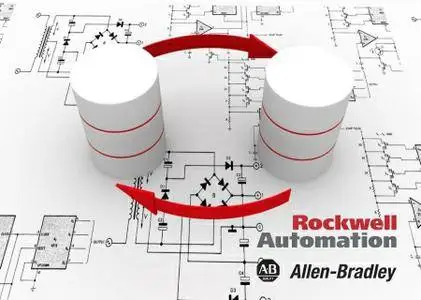 Rockwell Software Studio 5000 version 28.0 | 4.3 Gb
Rockwell Automation Inc., the world's largest company dedicated to industrial automation and information, has presented 28.0 version of Studio 5000. This environment combines engineering and design elements into one standard framework that enables optimized productivity and reduced commissioning time.
The Studio 5000 environment combines design and engineering elements into one standard framework. It optimizes productivity, shortens design cycles and reduces time to market. Studio 5000 helps you respond quickly to changes in market and business needs and reduces total costs of ownership. New design capabilities can increase automation productivity and reduce costs during a project's lifecycle. The environment is the one place for engineers to develop all elements of their control system for operation and maintenance. Studio 5000 extends beyond one controller to be a system-wide development and design tool.
- Scalable and flexible solutions - Use modular code to simplify your application
- Efficient project design- Write code, organize it, test it, and duplicate it
- Effective content management - Create content, store it, share it, and reuse it
- Quicker downtime recovery - Logically find what you need to quickly troubleshoot code
- Collaborative engineering - Enable multiple people to code, then compare and merge
- Support for more complex motion systems - Provide multiple update rates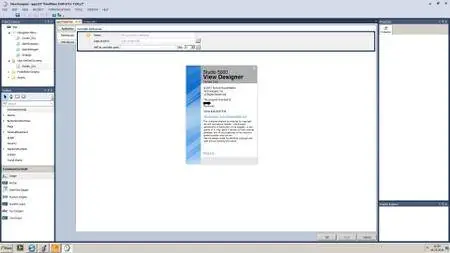 So what's new in Studio 5000 version 28?

NOTE: We covered the 5580 hardware details in our previous article
HERE.
New System Features:
- Powerflex 755
Now with 24-Bit Resolution supporting feedback devices and Servo I/O for PF 755 CIP Motion.
- SequenceManager
SequenceManager is said to add the ability to create Equipment Sequence programs, allowing a Logix Controller to run a single unit batch process.
- Toolbar Build button
Specifically for use with 5×80 controllers, this button creates the compiled binary files and caches them in the project .ACD file, in order to reduce the time it takes to download the project.
- Message to Self using THIS
You can now send a message to the same controller originating the message by using the word THIS in the message instruction's communication path.
- Permissions and Security Enhancements
If you're using FactoryTalk Security along with your ControlLogix controllers, you'll be happy to know that Rockwell has added Permission Sets and Logical Names to identify which actions are allowed or denied, including for those related to tags, routines, AOIs, as well as for Guest Users.
Rockwell has also added secondary security authorities to allow for further restricting Guests beyond what was defined in the primary directory (allowing End Users to further restrict guests beyond what an OEM had defined.)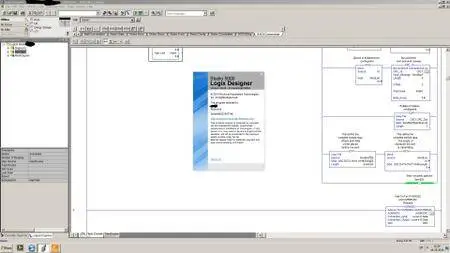 About Rockwell Automation
Rockwell Automation Inc., the world's largest company dedicated to industrial automation and information, makes its customers more productive and the world more sustainable. Headquartered in Milwaukee, Wis., Rockwell Automation employs about 22,500 people serving customers in more than 80 countries.
Name:
Rockwell Software Studio 5000
Version:
28.0
Home:
www.rockwellautomation.com
Interface:
english
OS:
Windows 7even SP1 / Windows Server 2008 R2 Standard Edition with SP 1
Size:
4.3 Gb

visit my blog
All parts interchanged. Added by 3% of the overall size of the archive of information for the restoration and the volume for the restoration

No mirrors please