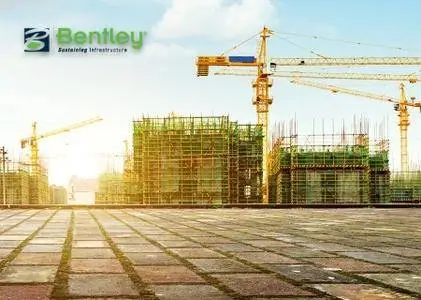 STAAD Foundation Advanced CONNECT Edition Update 3 | 488.3 mb
Bentley Systems Inc., the leading company dedicated to providing comprehensive software solutions for sustaining infrastructure, has released an update to STAAD Foundation Advanced CONNECT Edition V8, a software package for the analysis and design of a variety of foundations.
What's New in STAAD Foundation Advanced CONNECT Edition Update 3 (build 08.03.00.20):
Major enhancements include calculation of factors of safety in overturning and sliding for mat foundations, additional options for checking the safety of isolated footings, and, new validation examples in the verification manual. The machine foundation module and facility for importing plates from STAAD.Pro models have been reinstated. A number of numerical and performance related defects too have been rectified. Details are available in the
Release Notes
for this update.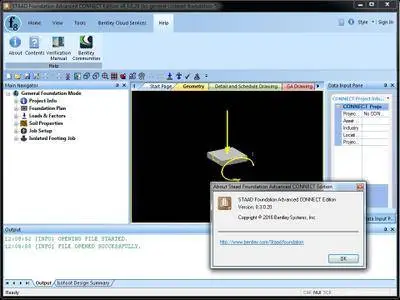 About STAAD Foundation Advanced CONNECT Edition.
Get efficient foundation design and documentation using plant-specific design tools, multiple design codes with U.S. and metric bar sizes, design optimization, and automatic drawing generation. STAAD Foundation Advanced provides you with a streamlined workflow through its integration with STAAD.Pro or as a stand-alone application. You can design virtually any type of foundation, from basic to the most complex.
- Easily model complex or simple footings, such as plant foundations supporting vertical vessels, horizontal vessels, tanks and other footings
- Quickly model common foundations such as isolated, combined, strip, pile caps, and many more
- Simplify challenging scenarios such as vibrating machine foundation, lateral analysis of piers, or mat design using FEA
- Efficiently use your structural model with the foundation model through integration with STAAD.Pro, including automatically synced changes in both models
About Bentley Systems, Incorporated.
Bentley is the global leader dedicated to providing architects, engineers, constructors, and owner-operators with comprehensive architecture and engineering software solutions for sustaining infrastructure. Founded in 1984, Bentley has nearly 3,000 colleagues in more than 45 countries, $500 million in annual revenues, and, since 2001, has invested more than $1 billion in research, development, and acquisitions.
Product:
STAAD Foundation Advanced
Version:
CONNECT Edition Update3 (build 08.03.00.20)
Supported Architectures:
x64
Website Home Page :
www.bentley.com
Language:
english
System Requirements:
PC
Supported Operating Systems:
Windows 7even or newer
Size:
488.3 mb
Please visit my blog
Added by 3% of the overall size of the archive of information for the restoration

No mirrors please